You are browsing the archive for December 2012 - CanonWatch.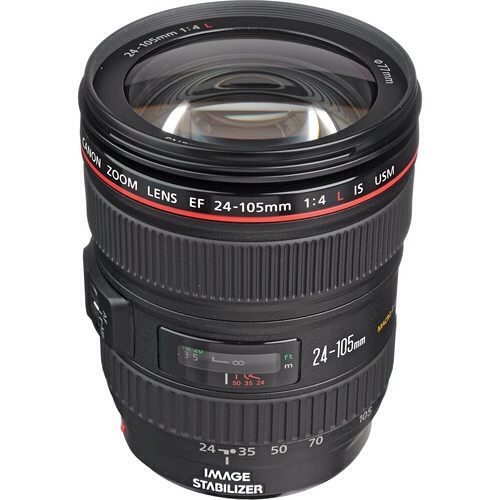 Happy New Year deals for all of us. eBay Power Seller bigvalueinc has three interesting deals going on.
First, the Canon EF 24-105mm f/4L IS USM Autofocus Lens is sold for $749.99 (click here). That's a steal for a lens that usually comes for over 1000 bucks. Canon USA warranty and free shipping in the US.
Second, the Rebel T4i with the EF-S 18-55mm f/3.5-5.6 IS II lens is sold for $599.99 (click here). Another good deal for a kit that usually goes for around $650 at best. USA warranty and free shipping in the US.
Third, could we miss another one?, an EOS 5D Mark III deal. Canon's professional full frame DSLR is sold for $2798.71 (click here). Again: Canon USA warranty and free shiping in the US.
Happy New Year to all!!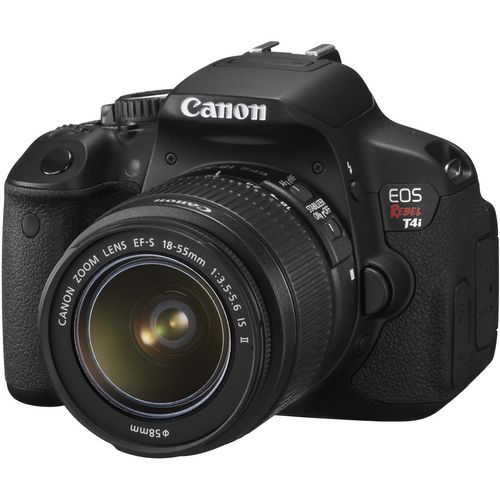 Micro Expressions: exploring motion image photography from untitled film works on Vimeo.
Is Canon starting a revolution with the EOS-1D C? The Canon EOS-1D C could be the camera that starts a small revolution in the photography world: Taking stills from motion. The concept is not new, this was often done in the last century from 35mm film, particularly by press photographers. The difference that the 1D-C introduces is named "4k". The ability to shot 4k footage, i.e. 4096 x 2160 resolution, with 24 frames per seconds, means every frame is around 9 Megapixel. Compare it to 1080p resolution where you get a 2MP still.
You probably already got it: You can extract high quality stills from motion footage. And that makes a BIG difference for a professional photographer. Some may say: but 9MP is not state of the art in 2012! Resolution is not everything, light, skills, framing etc, all make up a good photo. And then: 4k is just the beginning, 8k is the next step.
The video above shows and explains that. Australian photographer and film maker Abraham Joffe received some sample units of the EOS-1D C and was able to test it for several weeks. The results are spectacular! Check the quality of the extracted stills, which have been printed and undergone deep analysis by other photographers (Philip Bloom is in the video). The idea behind the video was to investigate the possibility to take photos from the motion footage during video processing, to print them and to allow a quality test by asking professional photographers their opinion. Most of the photogs were skeptical initially, and later surprised by the results. Enough said: watch the video.
The Canon EOS-1D C is expected to (finally) be released in April 2013, and can be pre-ordered for $11,999 at the following shops (click on shop name): B&H | Adorama
[via planet5d, megapixel (translated)]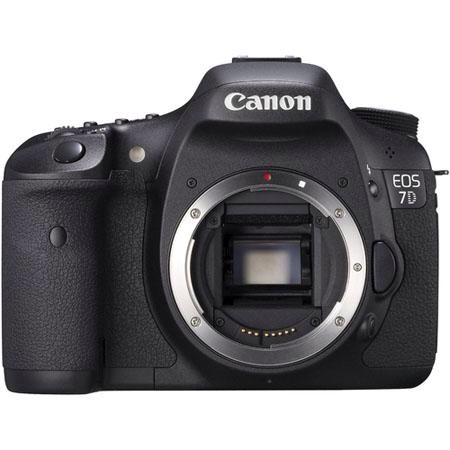 Two Magic Lantern updates! The skilled hackers of Magic Lantern silently delivered a Christmas Gift: The second Alpha release of Magic Lantern for the EOS 7D (price & specs). Before posting the download link the usual disclaimer: You are doing this on your own risk. Although there are no known bricked 7Ds I can not assume (nor can the ML team) any responsibility for possible problems. That said, if you want to download and install Alpha2 of Magic Lantern for the EOS 7D then click here (install instructions provided) and have (lots) of fun. The following features have been enabled since Alpha1:
Advanced Bracketing (HDR)
Intervalometer
Audio tags
Bit Rate manipulation
[EXPERIMENTAL] Modify card flush rate for higher bit rates
[EXPERIMENTAL] Modify GOP size (down to ALL-I or up to 100 for better (?) details)
a lot of minor fixes
And these are the key features of this incredibly cool EOS 7D firmware extension:
Audio meters while recording
Zebras
Focus peaking
Magic Zooom (via half-shutter, or focus ring)
Cropmarks, Ghost image
Spotmeter
False color
Histogram, Waveform
Vectorscope
Movie logging
Movie auto stop
Trap focus
LiveView settings (brightness, contrast…)
Level indicator
Image review tweaks (quick zoom)
and some debug functions
And know for something same same but different: the first Alpha release of Magic Lantern for the Canon EOS M (price & specs) was released!! Please note that this is the very first release of Magic Lantern, so be sure to walk through the forum discussion to learn all what you need to know before installing Magic Lantern on your EOS M. Differently from the release for the EOS 7D, this is still experimental software and it MIGHT DAMAGE YOUR CAMERA! Do it on your own risk. Do not do it if you are not comfortable with hacking, firmware hacks, rooting etc. Wait for the first stable (and tested) release of Magic Lantern for the EOS M; it won't take long. That said, if you are aware about what you are going to do, then click here to download Magic Lantern Alpha1 for the Canon EOS M.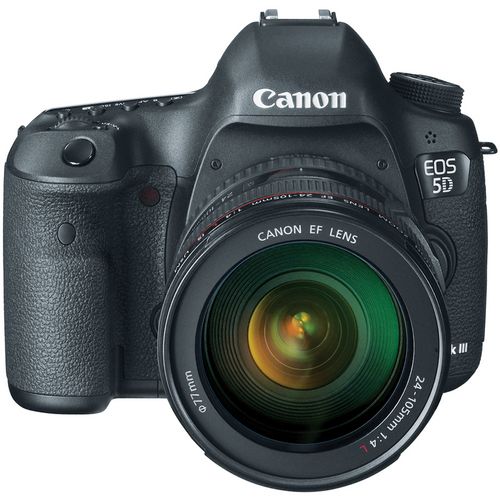 Gizmodo posted the 10 most important cameras of 2012, putting the Canon EOS 5D Mark III on first position.
Beside the awesome 61 point AF system (the same featured on the EOS-1D X), the EOS 5D Mark III (price & specs) is seen as the update to the EOS 5D Mark II (price & specs) that users wanted. If the EOS 5D Mark II was the game changer it was, especially for indie film makers, then Canon did the right thing to listen to customers and to improve the EOS 5D Mark III following users suggestions. Some excerpts from Gizmodo's motivation to rank the EOS 5D Mark III on first place among the 10 top cameras of 2012:
In creating the 5D Mark III, Canon listened to all of the critiques and complaints about the Mark II, refining the hardware, functionality, and capabilities of its insanely popular shooter. It may be more update than revolution, but damn: This camera is sweet.
The biggest differences between the Mark II and Mark III are hidden inside, but the 5D Mark III's body and exterior control layout have also seen some improvements. It's nicer to hold and easier to use. The power switch [...] has been beefed up and moved to the top of the camera next to the mode dial. It's easier to find, and harder to accidentally flip.
[...]  one of the things that distinguished the 5D Mark II was its amazing low-light performance. The Mark III improves on this noticeably. Its full-frame 22.3-megapixel sensor might only be marginally larger than the 21.1-megapixel sensor on the Mark II. But its new design uses pixels that work better in low-light conditions [...] the new design includes a gapless micro lens—also borrowed from the 1D X—that basically lets more light reach the sensor's pixels.
Combined with a smoking new Digic 5+ processor the Mark III focuses shockingly fast, even when there's not a lot of light. [...] rofessionals can tweak and fine-tune the camera's tracking sensitivity and characteristics to their needs, but regular people can get shockingly good results with the six presets.
The Canon EOS 5D Mark II, which still is an absolutely great camera, can be yours for a steal, $1749 in these days (click on shopname: Amazon, B&H, Adorama, Canon USA, J&R, Digitalrev, Borrow Lenses, eBay. The EOS 5D Mark III is seeing price drop after price drop, and is sold for $2800 (click here) by top rated eBay seller getitdigital. The usual price is around $2975 in these days (click on shopname: Amazon, B&H, Adorama, Canon USA, J&R, Digitalrev, Borrow Lenses, eBay).
[via fujirumors]
Ever wanted to have that special Holga retro look on your Canon DSLR without doing postprocessing? Just shooting away and getting the typical Holga aesthetics? You can, for less than 100 bucks you get a Holga lens filter kit for your Canon DSLR.
Holga itself sells a filter kit for Canon mounts. The kit is sold for $92.95 (click here) on Amazon. It appears they have just 5 items in stock.
[fancycrave via designyoutrust]