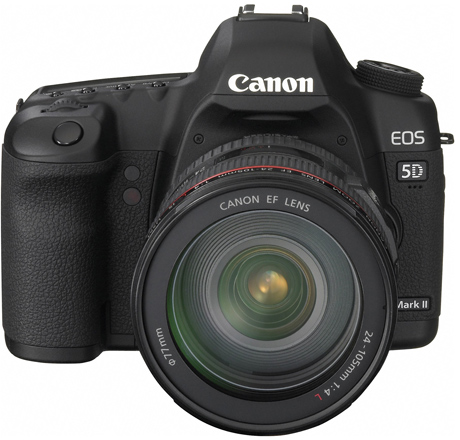 UPDATE: the prices are now lower than originally indicated.
Mark II, not Mark III.

Since the announcement of the 5D Mark III the previous incarnation is getting cheaper by every week. Here are some bargains on ebay (especially if you live in the US), all from top rated sellers.
More 5D Mark II bargains could be hidden behind this link (click here) .
Automatic 5D Mark II price check: Amazon, B&H, Adorama, Canon USA, J&R, Digitalrev, eBay, rent it at Borrow Lenses
Check our PicDroid (click here) for a list of the most recent pics posted on Flickr and shot with a EOS 5D Mark II.
Check our eBay live-ticker below for possible 5D Mark II deals:

World-wide EOS 5D Mark II price check:
Australia: Amazon, Adorama, B&H, Digitalrev, eBay.au
Austria: Amazon.at, DigitalRev, eBay.at
Belgium: Amazon UK, DigitalRev, eBay.be
Canada: Amazon.ca, DigitalRev, Adorama, B&H, eBay.ca
China: Amazon.cn, Digitalrev, eBay
Denmark: DigitalRev, eBay
Finland: DigitalRev, eBay
France: Amazon.fr, DigitalRev, eBay.fr
Germany: Amazon.de, DigitalRev, eBay.de
Hong Kong: Amazon, Adorama, Digitalrev, B&H, eBay
Ireland: Amazon.uk, DigitalRev, eBay.ie
Italy: Amazon.it, DigitalRev, eBay.it
Japan: Amazon.jp, Rakuten, DigitalRev, eBay
Netherlands: Amazon, DigitalRev, eBay.nl
Norway: DigitalRev, eBay
Poland: DigitalRev, Redcoon.pl, eBay
Singapore: B&H, Adorama, Digitalrev, eBay
Spain: Amazon.es, DigitalRev, Redcoon.es, eBay.es
Suisse: Amazon.de, DigitalRev, eBay.ch
Sweden: DigitalRev, eBay
Thailand: Amazon, DigitalRev, B&H, Adorama, eBay
United Kingdom: Amazon.uk, Warehouseexpress, DigitalRev, eBay.uk
USA: Amazon, B&H, Adorama, Canon USA, J&R, Digitalrev, eBay, rent it at Borrow Lenses