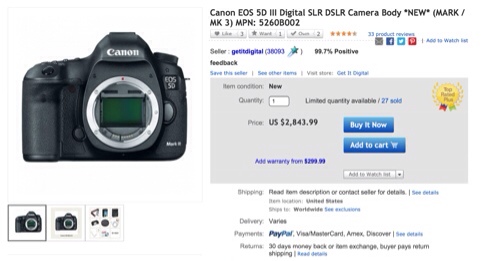 First Canon EOS 5D Mark III deal of 2013. Top Rated (Plus) seller has the EOS 5D Mark III body on sale for $2843.99 (click here). Limited quantity and free shipping.
Btw, the EOS 5D Mark III will get a firmware update in April 2013.
If you are looking for deals then try out slidoo.com. You can login and get notified for whatever search you making, notification parameters can be modified.