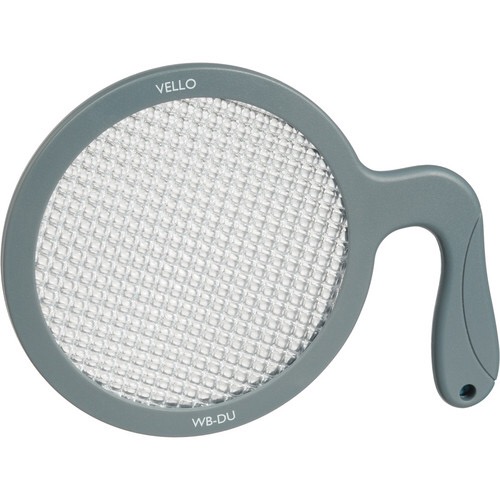 At a glance:
Quick and Accurate Custom White Balance
Portable with Easy-to-Use Handle
For Digital Photo and Video Cameras
For In-Camera and Post-Production Use
Works with Lenses of Up to 95mm Diameter
Today only! B&H Photo DealZone offers the Vello Universal White Balance Handheld Disc for $16.95. Compare at $29.95.
This is a very useful tool, especially for those who want to get their photo out of the box in JPG format, and hence need to set white balance very accurately. I have one and I'm very happy with it.
Today's Gold Box and one day only deals at Amazon US, Amazon DE, Amazon UK, B&H Photo, eBay and Adorama