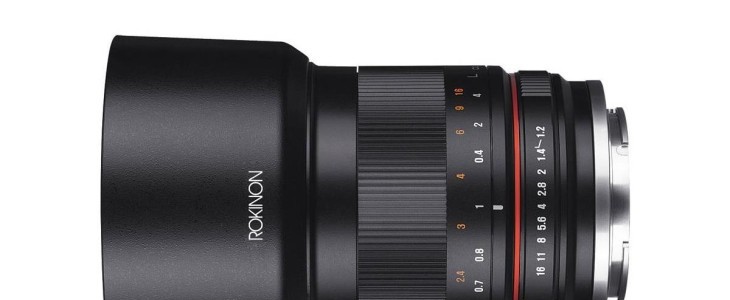 Rokinon/Samyang 50mm f/1.2 AS UMC: Amazon | B&H Photo | Digitalrev | eBay | Adorama | Canon USA
Rokinon 50mm f/1.2 AS UMC at a glance:
Ultra Multi Coating
Aspherical Lens Elements
Internal Focusing
Low Coma
Non Rotating Filter Mount
Circular Aperture
Photographer and reviewer Dustin Abbott published another of his thoroughly reviews I like so much. These are real-world reviews with an attentive eye on the examined gear. This time we feature Abbott's review of the Samyang/Rokinon 50mm f/1.2 AS UMC lens for Canon's mirrorless EOS M system. The is a very fast lens (f/1.2!), it's manual focus, and it comes with superb optical performance, at a price of $449.
.
In the conclusion Abbott writes:
[…] the Rokinon 50mm f/1.2 AS UMC lens […] is [a] nicely compact, well-built lenses in a variety of native mirrorless mounts that offer up excellent, even class leading optical performance. The tradeoff is that these are manual everything lenses with no electronic communication to the camera body. For some that is the ultimate deal breaker, but for some of you that aren't put off by the premise of these lenses you will find the reality of them to be very enjoyable. If these lenses had autofocus they would sell like hotcakes. They don't, so they won't, but those that do buy them will probably cherish them and craft beautiful images with them for years to come.  A 50mm lens with a completely usable maximum aperture of f/1.2 is a rare commodity, and that makes the Samyang/Rokinon 50mm f/1.2 a very special lens…regardless of the mount or system it was developed for.
Abbott's reviews always come with well made videos. You have the choice to watch the videos below or to go for the written review which comes with plenty of sample images. THe first video is entirely dedicated to Rokinon 50mm f/1.2 AS UMC image quality examination, the second video is the proper review with the final word. Enjoy!
[via
Dustin Abbott
]