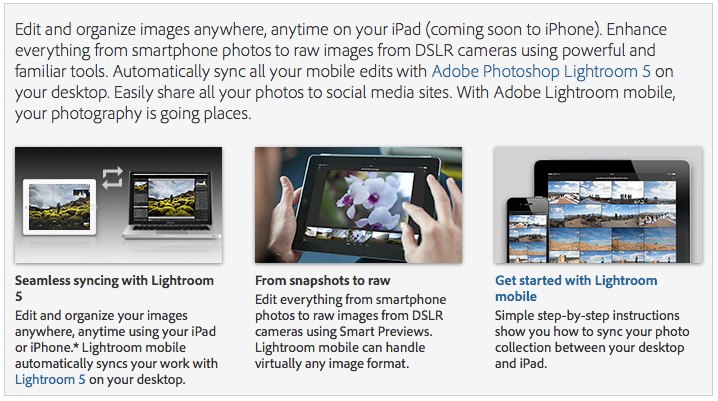 Now it is official after having been rumored for a while: Adobe released Lightroom for the iPad as part of the Photoshop Photography Program ($9.99 per month, includes Lightroom and Photoshop). There are also updates for Lightroom (rel. 5.4 – Mac | Win) and Adobe DNG Converter (rel. 8.4 – Mac | Win).
Curious about Adobe Lightroom for iPad? Then have a look at the FAQ or at how to get started. If you want more, there is a series of videos on YouTube that might help to get an idea.


More videos after the break.
[via PR]