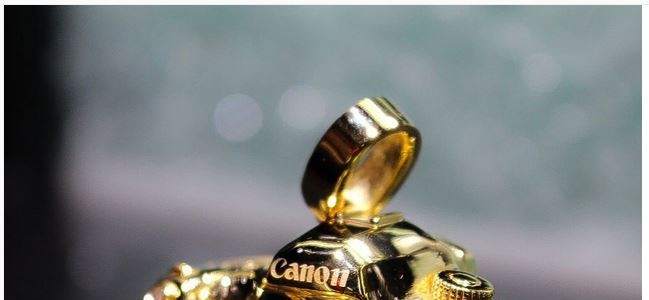 What you see in the pic above is a Canon EOS 5D Mark III pendant made out of 14K gold. You can see the pendant has a Canon 24mm L lens "mounted". What you see on the lens bezel are 34 diamonds, all set in by hand.
The pendant was made by IF & Co for a photographer named Jay.
If you want to learn more head over to PetaPixel, where I found the story.