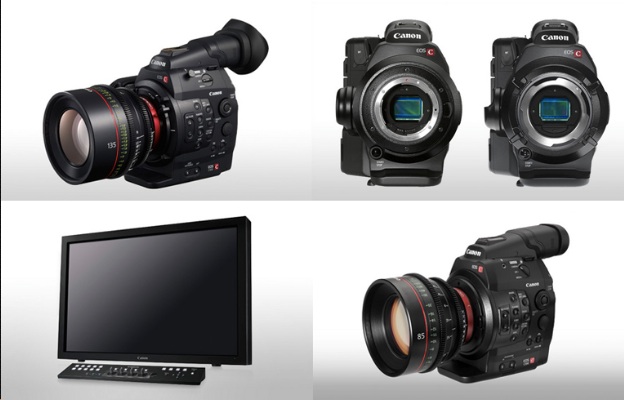 Canon press release:
Canon has announced details of firmware upgrades for its EOS C500 and EOS C300 Digital Cinema Cameras, DP-V3010 4K reference display and Cinema RAW Development (CRD) software. The firmware upgrades, scheduled for release as free downloads from Canon Europe in Q4 2014, have been designed to better integrate acquisition and management of 4K footage into every workflow situation.
When Canon first entered the digital cinema market, it did so with a firm commitment to fully support every aspect of filmmaking. The latest firmware upgrades provide more compelling reasons for filmmakers to enjoy the significant advantages offered by the Cinema EOS system.
SUPPORT FOR BT.2020 COLOUR SPACE
The EOS C500 will be able to, thanks to new firmware, deliver BT.2020-defined Ultra High Definition (UHD) video.
Since launch, Canon's Cinema EOS Digital Cinema Cameras and lenses have earned widespread praise and the C500 and C500 PL, which capture 4K video in stunning detail, can now be enhanced even further with a new firmware upgrade offering support for BT.2020, the recently-defined colour space for Ultra High Definition (UHD) video, the next-generation broadcast standard.
Supporting end-to-end BT.2020 workflow, Canon's DP-V3010 4K professional reference display will also be upgraded to support content shot in BT.2020. BT.2020 input signals will be mapped to the native colour space of the DP-V3010 for output, implementing the latest derivation of luminance and colour-difference signal specified by the International Telecommunications Union, to ensure that images are displayed with the widest possible colour gamut and the greatest possible accuracy.