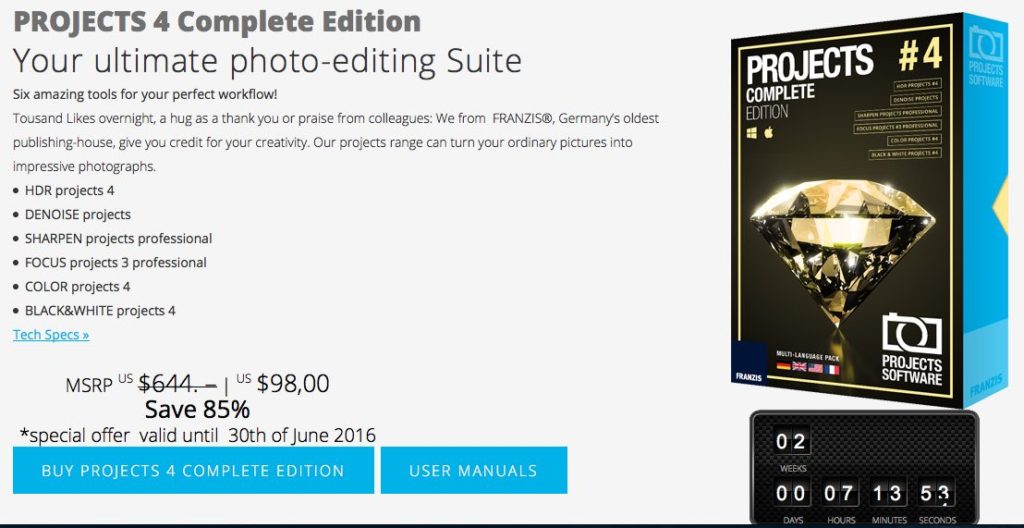 I am very happy to offer this exclusive deal to our readers. Get the Franzis Projects 4 Complete Edition at just $98 instead of $644, that's a 85% saving! The offer expires June 30, and we have a limited number of licenses at this price.
The software bundle includes:
HDR projects 4
DENOISE projects
SHARPEN projects professional
FOCUS projects 3 professional
COLOR projects 4
BLACK&WHITE projects 4
More information about the software bundle and the included software is here.
To purchase Franzis Projects 4 Complete Edition for $98 click here.
Click "read more" for an overview of the software bundle after the break.