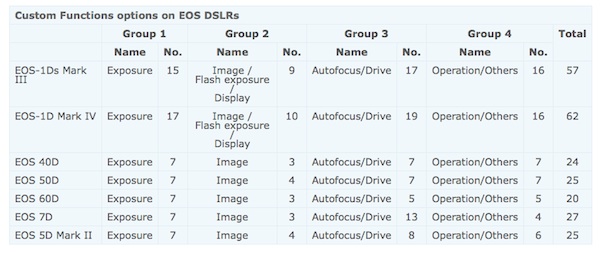 Canon Professional Network published an article about the custom functions available on Canon DSLRs.
Most EOS digital cameras offer Custom Functions. These allow you to alter the way the camera operates to suit your own personal needs. Exposure, focusing and flash are just some of the areas covered by the functions. Each function has a factory-defined default setting, plus one or more alternative settings.

Custom Functions are set through the camera menu system. Find and select 'Custom Functions' and you will bring up a screen with each Custom Function number displayed. Select the appropriate number and you will be taken to a screen where you can select from the various options for that custom function.