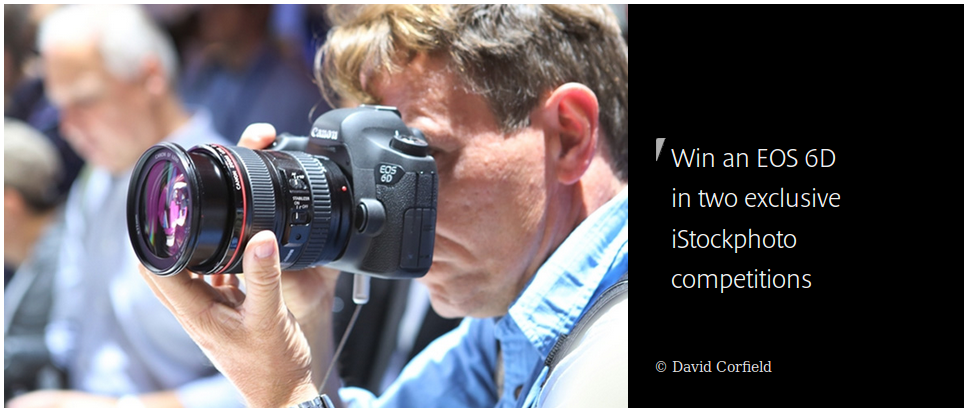 This concerns photographers form Germany and France.
You can win an EOS 6D by participating to a photo competition backed by Canon Professional Network. Entries from photographers in Germany and France are selected by iStockphoto, a royalty-free online photo resource. Julia Holmes, PR Manager of iStockphoto, says:
The iStock competition is a fun and engaging initiative calling photographers to upload submissions according to the country themes. The event is exclusively sponsored by Canon with select media partners in both countries. The competition is aimed at both professionals and amateurs with a microstock focus, and some of the submissions will go into the iStock catalogue upon discussions between photographer and iStock.
The rules: