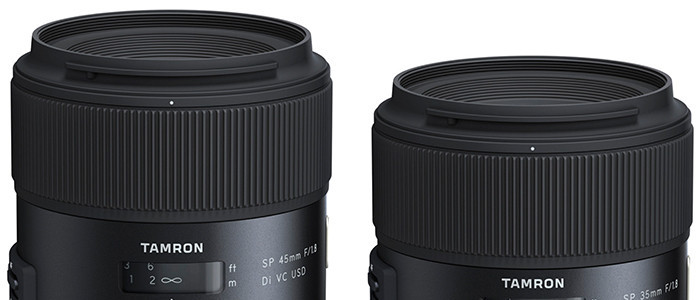 Thanks Albert. Popular Photography posted their impression about the new Tamron SP 35mm f/1.8 Di VC USD and SP 45mm f/1.8 Di VC USD lenses. A set of 38 sample pictures is also provided. A Canon EOS 6D was used. They say:
Focusing is generally quick, but when the lens has to cover a wide range, it can be a bit sluggish. For instance, if you're focusing out at the horizon for a landscape and then try to quickly switch and capture something close to you, the lag might be noticeable. Overall, though, the focusing movements are very smooth.
The reviewer also noticed some chromatic aberrations. Read the review at Popular Photography.
The new Tamron primes can be pre-ordered at $599, a pretty good price if you consider that the Tamrons are weather-sealed and image-stabilised.
Specs after the break.