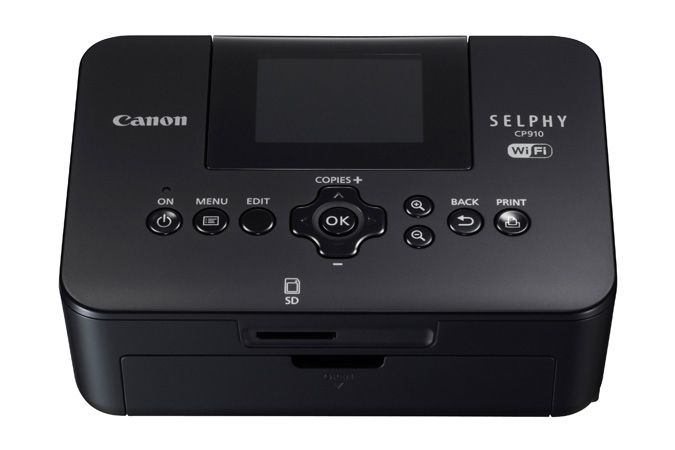 Canon press release:
New Ultra-Portable Photo Printer from Canon U.S.A. Creates High-Quality, On-The-Go Prints in an Instant
Canon SELPHY CP910 Wireless Compact Photo Printer Offers Advanced Printer Functionality and Creative Applications to Produce Beautiful Images Virtually Anywhere
MELVILLE, N.Y., January 6, 2014 – To support the growing popularity of capturing and sharing images on-the-go, Canon U.S.A. Inc., a leader in digital imaging solutions, has introduced the SELPHY CP910 – a compact photo printer with enhanced wireless capabilities to help make printing everyday moments simple and easy. In addition to expanded and versatile connectivity features, this compact photo printer offers ultra-portability, advanced printer functionality, new creative applications and an improved user-experience designed so treasured memories taken with a camera or smartphone don't remain on an LCD screen forever.
The Canon SELPHY CP910 printer features a built-in wireless access point that connects directly to a user's compatible digital camera and compatible smartphone for virtually seamless, on-the-go printing.i Without the need to connect to a wireless router, this compact photo printer provides superb portability – from the home to the workplace – as users can print beautifully detailed photos from almost any location and instantly share special moments with loved ones.