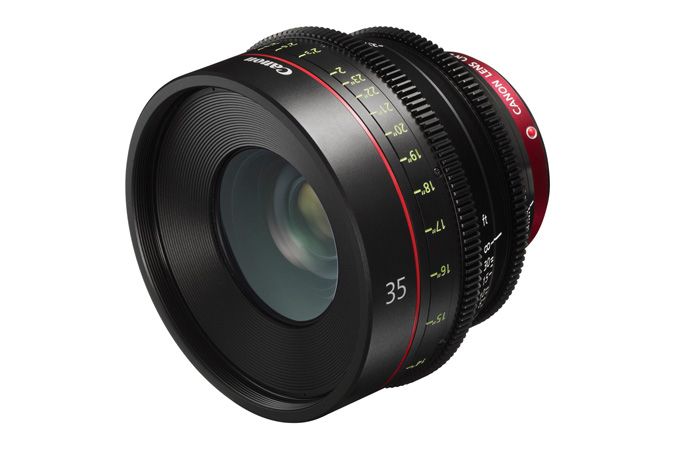 Canon announced a new 35mm cine lens, and firmware updates for the EOS C500, , C300, C100, XF305 and XF300. The firmware for the EOS cine cams is scheduled for November 2013, for the XF305 and XF 300 it is scheduled in early 2014. Click here to learn the details of the firmware update.
Canon press release for the CN-E35mm T1.5 L F:
Canon Expands Its Cinema Prime Lens Family to Six Models with the Introduction of the New CN-E35mm T1.5 L F for Single-Sensor 35mm Cameras
Designed for Film-Style Operation, the Canon Cinema Prime Lenses Deliver Exceptional 4K / 2K / HD Imaging Performance and a Broad Range of Focal Lengths
MELVILLE, N.Y., September 4, 2013 – Canon U.S.A., Inc., a leader in digital imaging solutions, has announced today the new CN-E35mm T1.5 L F single-focal-length Cinema prime lens designed for large-format single-sensor digital cinematography cameras employing Super 35mm or full-frame 35mm imagers. Delivering outstanding optical performance in contemporary 4K / 2K / HD motion imaging, the new Canon CN-E35mm T1.5 L F prime lens is the sixth member of Canon's line of compact, precision-matched EF-mount Cinema prime lenses, which also includes 14mm, 24mm, 50mm, 85mm and 135mm EF-mount models.