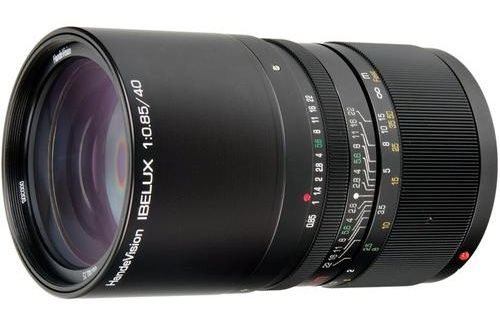 Handevision IBELUX 40mm f/0.85
The folk at Lensrentals felt the pulse of the Handevision IBELUX 40mm f/0.85 lens. They did not test the lens for Canon EOS M mount, never the less I think the results are highly interesting. Says R. Cicala:
Let's face it, everyone. Right in the center, even at f/0.85, the Ibelux 40mm is as good as, or a bit better than, the Canon 50mm f/1.2. Stopped down to f/1.4 (there's no f/1.2 click on the Ibelux) it's clearly better in the center. Away from center, the Canon is clearly better. This is an amazing optical performance, though, and for an f/0.85 lens, simply amazing. In my expectations at the beginning of this article, I never expected this lens to do this well in the center. I didn't even consider it a possibility.
If you are a lens geek you can't miss this post. It comes with charts, sample pics and a lot of technical talk.
The Handevision IBELUX 40mm f/0.85 is not a cheap lens, selling at $2,079.99, which is a lot of money for a manually operated lens. The Handevision IBELUX 40mm f/0.85 is available at B&H Photo and Adorama.
[via Lensrentals]
Specs and description after the break.