Adobe Lightroom will support Canon EOS 5D Mark IV Dual Pixel RAW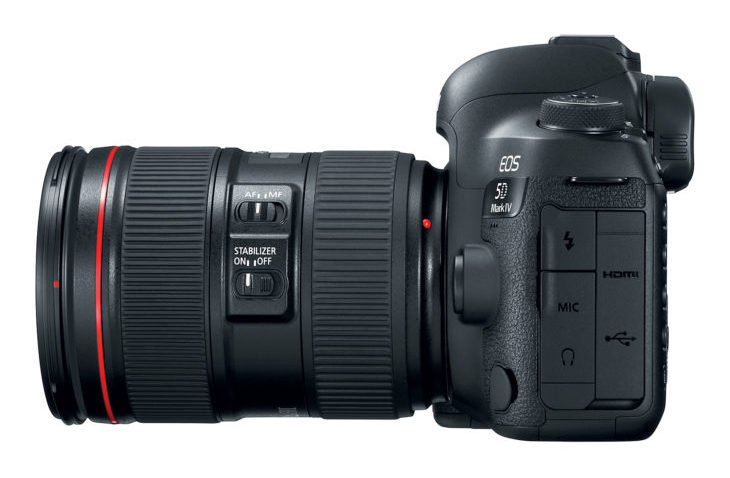 Will Adobe support Dual Pixel RAW files of the Canon EOS 5D Mark IV? This was a big question soon after we learned that the Canon EOS 5D Mark IV would have this killer feature named Dual Pixel RAW.
Adobe will support this feature (and file format) in upcoming versions of Lightroom 6 and Photoshop, C|net reports.
"We're working on it," Adobe spokesman Roman Skuratovskiy said Thursday. He declined to say when Adobe would add the update to Lightroom and its cousin, Photoshop, though.
If you want to learn more about the innovative Dual Pixel RAW and what it can do, have a look at this article by CDLC, or watch the short video below.
[via
C|net]
This is why the pros are pre-ordering the Canon EOS 5D Mark IV
Canon EOS 5D Mark IV pre-orders links
Canon EOS 5D Mark IV body
USA – $3,499 – Adorama | B&H Photo | Canon Store | Amazon
UK – £3,599 – Park Cameras
Germany – WEX Cameras | Calumet

Canon EOS 5D Mark IV with 24-105mm f/4L IS II lens
USA – $4,599 – Adorama | B&H Photo | Canon Store | Amazon
Canon EOS 5D Mark IV with 24-70mm IS USM Lens
USA – $4,399: Adorama | B&H Photo | Canon Store | Amazon
Battery Grip for 5D Mark IV (BG-E20)
USA – $490: Adorama | Canon Store | Amazon
UK – £329.99 – Park Cameras
Canon EF 16-35mm f/2.8L III USM Lens
USA – $2,199: Adorama | B&H Photo | Canon Store | Amazon
UK – £2,349 – Park Cameras
Germany – WEX Cameras
Canon EF 24-105mm f/4L IS II USM
USA – $1,099: Adorama | B&H Photo | Canon Store | Amazon
UK – £1,129 – Park Cameras
Germany – WEX Cameras
Canon W-E1 WiFi adapter
USA – Adorama | B&H Photo | Amazon
UK – Park Cameras