Canon 18MP full-frame sensor rumor [CW3]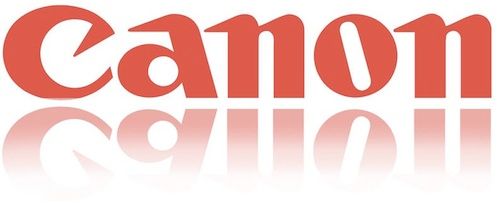 I'm not entirely sure how to classify this rumor. Got word that Canon is indeed working on a DSLR with an 18MP full-frame sensor.
There have been rumors in the past pointing to a Canon 18MP sensor. There was a mention of such a sensor back in February. Then, in May, there was a rumor about a full-frame astrophotography DSLR by Canon. The latter made me think about the previously rumored 18MP FF sensor. Finally, and not in chronological order, there was also a somewhat weird rumor in April, suggesting another model split of the EOS 5D line-up (after EOS 5DS and 5DS R), one being a straight update for the EOS 5D Mark III (call it EOS 5D Mark IV), the other being a video oriented, specialised model with lower resolution and all the videographers goodies (4K, etc).
It appears Canon may indeed be working on something with an 18MP sensor. Something, that's going to have the shape of a full-frame DSLR, and industry leading low light performance. That's what I was told (thanks). And that's really all. I still do not know what it is going to be. I am now less confident that it might be a video oriented split of the EOS 5D line. Some educated posts on video-oriented sites make me believe that a 4K enabled, cinematographer-oriented version of the 5D doesn't make much sense. At least not after the XC10.
Will it be an astrophotography full-frame DSLR with an 18MP sensor? I am not into astrophotography so I do not know if an 18MP full-frame sensor is enough in such settings. On the other hand, good low light performance is for sure a game changer for those shooting the milky-way at midnight.
Canon just released the world's highest resolution full-frame DSLRs, featuring sensors with 50MP, the EOS 5DS and EOS 5DS R. How does a rumor about an 18MP sensor fit into a scenario where everyone seems to be occupied to be the first in an insane resolution race?
While I think that a further split of the EOS 5D line-up is possible, I wonder if there is a market or a niche for a full-frame DSLR with an 18MP sensor in 2015. Feel free to let me know what you think.
About our rumour rating:
CW1 – probably fake rumor, not reliable (less than 15% chance to be real)
CW2 – rumor from an unknown/new source, but otherwise at least a plausible rumor (15%-40% chance to be real)
CW3 – around 50% chance to be real, coming from a known source, or from new source with good insight in Canon's business
CW4 – rumor from a known source that was right in the past, high probability to be true (60%-80% chance to be real)
CW5 – as good as certain to be true