A Little Bit Of "Canon See Impossible" Humor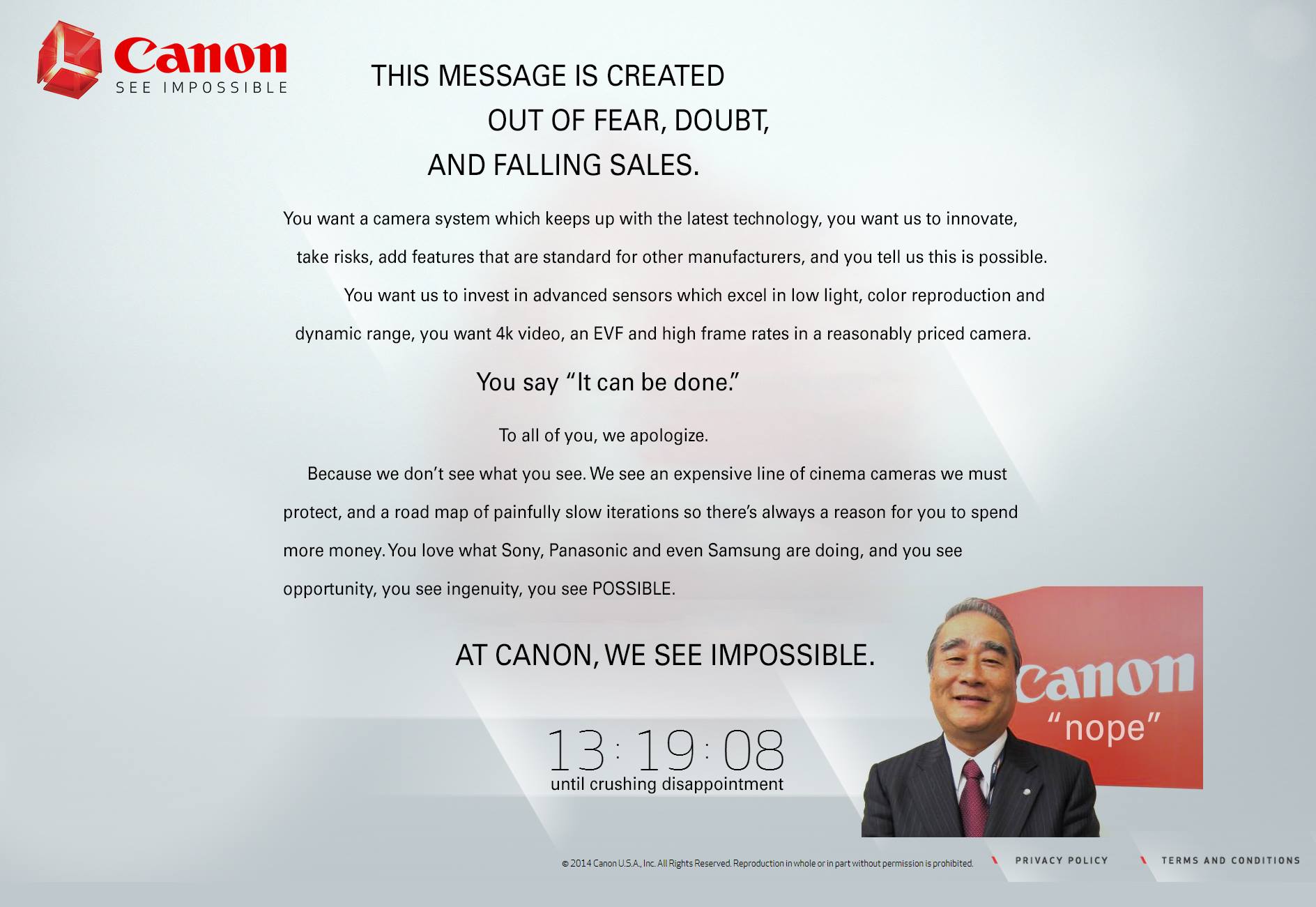 This was posted on Canon Watch's Facebook page. If you do not know what Canon's See Impossible campaign is have a look here.
The parody above says:
THIS MESSAGE IS CREATED OUT OF FEAR, DOUBT, AND FALLING SALES.

You want a camera system which keeps up with the latest technology. You want us to innovate, take risks, add features that are standard for other manufacturers, and you tell us this is possible.

You want us to invest in advanced sensors which excel in low light, color reproduction and dynamic range, you want 4K video, an EVF and high frame rates in a reasonably priced camera.

You say, "It can be done."

To all of you, we apologize.

Because we don't see what you see. We see an expensive line of cinema cameras we must protect, and a road map of painfully slow iterations so there's always a reason for you to spend more money. You love what Sony, Panasonic and even Samsung are doing, and you see opportunity, you see ingenuity, you see POSSIBLE.

AT CANON, WE SEE IMPOSSIBLE.