[Rumor] First Images Of Canon's Mirrorless Camera And EF-M 22mm f/2 Lens (Update)
Update #2: We expect Canon to announce its mirrorless camera on Monday, July 23rd, around 6-7 AM London time. Stay tuned, we will cover the event from the beginning providing all the information.
Update: Got some emails saying the sensor will be APS-C sized. Please take this with a grain of salt: it is just a rumor. However, if Canon's mirrorless camera has an APS-C sensor, the pictured 22mm lens would become 36mm. Personally, I wish it has an APS-C sized sensor and not the sensor of the PowerShot G1 X (which, btw, saw a price drop from $799 to $709 – click here).
Is this Canon's mirrorless system camera? Looks like. The image appeared on Japanese site digicame-info. The model name is EOS M (you can see it on top of the camera). And you can see a new lens too: an EF-M 22mm f/2 STM pancake lens. New mount type is EF-M ("M" for "mirrorless"?). No word so far about sensor size and resolution. The image is said to come from a camera store, hence it should be reliable. Canon's mirrorless system camera is expected to be announced on next Monday. Can't wait to see more of this.
What are your thoughts?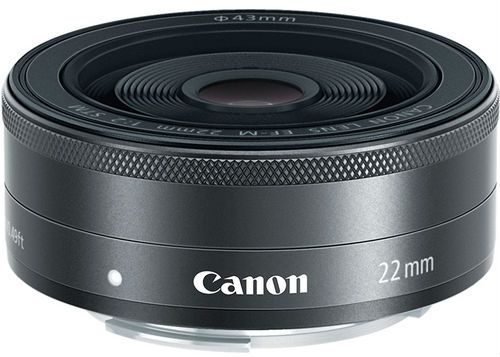 [via
digicame-info
]