Black Friday 2017: Sigma announce $100 discount on select Sigma ART lenses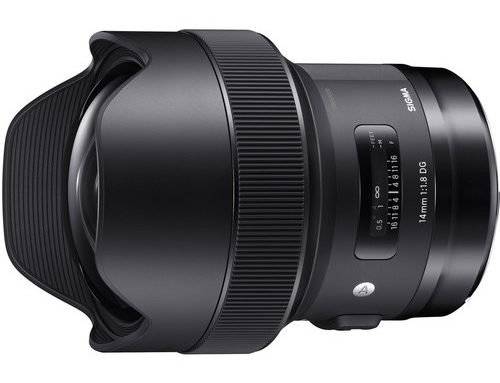 Sigma announced a $100 rebate on a select set of Sigma ART lenses for Black Friday 2017. Sigma's press release is at the end of the post.
Please note: by clicking on "Amazon" you are redirected to your country's Amazon (as far as I know Sigma's Black Friday 2017 discounts are for EU customers too).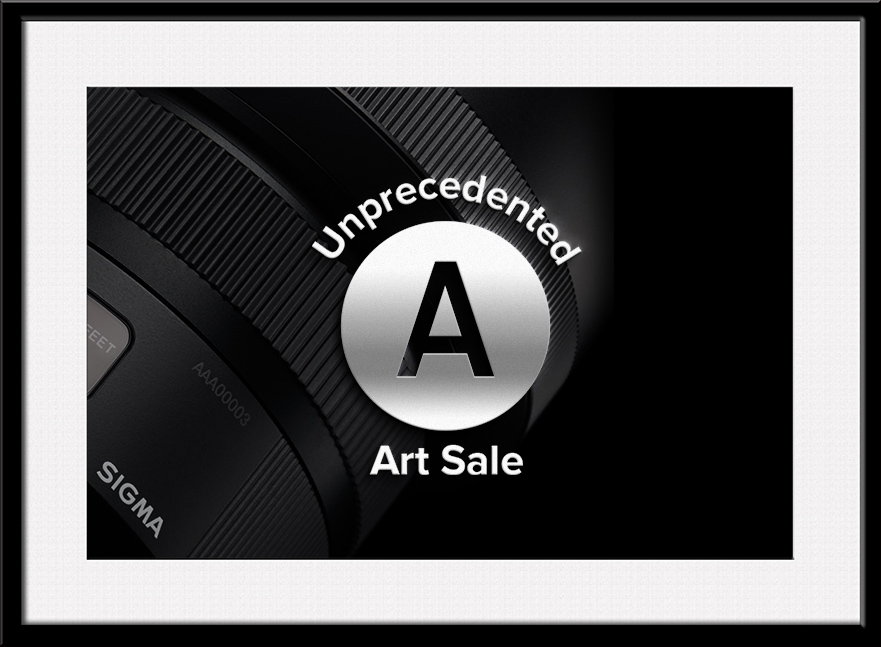 Sigma press release:
Sigma Announces Company's Biggest Black Friday 2017 Sale on Award-Winning Art Lenses
Ronkonkoma, NY – November 19, 2017 – Sigma Corporation of America, a leading still photo and cinema lens, camera, flash and accessory manufacturer, flash and accessory manufacturer, today announced its biggest Black Friday / Cyber Monday sale ever, offering incredible savings on its award-winning Art lens line. For a limited time, customers can save up to $100.00 USD on some of Sigma's most sought after Art lenses. These unprecedented savings are only available through Sigma's authorized US dealers beginning Sunday, November 19th through Thursday, November 30th, 2017.
Sigma's award-winning Global Vision Art lenses are defined by their edge-to-edge, uncompromising image quality. Best-in-class optics combined with outstanding craftsmanship give photographers a lens that enables the ultimate in artistic expression. The award-winning Art line of large-aperture primes, wide angles and standard zooms captures portraits, fashion, architecture, landscapes and more with groundbreaking sharpness and clarity.
"The time to buy is now," said Mark Amir-Hamzeh, president of Sigma Corporation of America. "The Art lens line sets the bar in both build and image quality. It's incredibly rare to get this wide of a range of unprecedented savings on the critically acclaimed Sigma Art line of lenses."
The Black Friday sale makes it easier than ever for customers to add the sophisticated optical performance and high-level artistic expression of Sigma's premium Art lens line. The most significant sale in company history means more photographers are now able to experience the critically acclaimed sharpness of an Art lens for their high-resolution full frame or crop sensor DSLRs.
What is on Sale
High-Performance Art Prime lenses
14mm F1.8 DG HSM Art ($1,599 Retail Price) World's First F1.8 Ultra-Wide Angle – $100.00 off
20mm F1.4 DG HSM Art ($899 Retail Price) Bright & Sharp Wide-Angle – $100.00 off
24mm F1.4 DG HSM Art ($849 Retail Price) Front Filter Compatible, Fast-Aperture Wide Angle – $100.00 off
30mm F1.4 DC HSM Art ($499 Retail Price) A Low-Light Pro for APS-C – $50.00 off
35mm F1.4 DG HSM Art ($899 Retail Price) A Groundbreaking Flagship Wide-Angle – $100.00 off
50mm F1.4 DG HSM Art ($949 Retail Price) Redesigned for High Megapixel DSLRs – $100.00 off
85mm F1.4 DG HSM Art ($1,199 Retail Price) Award-Winning Ultimate Portrait Lens – $100.00 off
135mm F1.8 DG HSM Art ($1,399 Retail Price) Award-Winning Prime with Reach – $100.00 off
Versatile Premium Art Zooms Lenses
12-24mm F4 DG HSM Art ($1,599 Retail Price) Ultra-Wide Zoom Excellence – $100.00 off
18-35mm F1.8 DC HSM Art ($799 Retail Price) The First and Fastest of its Kind – $100.00 off
24-35mm F2 DG HSM Art ($999 Retail Price) Prime Performance, Zoom Versatility – $100.00 off
24-105mm F4 DG OS HSM Art ($899 Retail Price) Exceptional Usability for High-Resolution Cameras – $100.00 off
50-100mm F1.8 DC HSM Art ($1,099 Retail Price) Larger Aperture and Long Reach for your APS-C Sensor – $100.00 off
In addition to the Sigma Art prime and zooms lenses, the Mount Converter MC11 for Sony E-mount systems ($249 Retail Price) is also $100.00 off.
About Sigma Corporation
Craftsmanship. Precision. Dedication. Since 1961, Sigma has been devoted to the pursuit of advancing photographic technology. Unique to the industry, the family-owned business produces its high-quality, award-winning cine and camera lenses, DSLR and mirrorless cameras, flashes, filters and accessories from its state-of-the-art manufacturing facility located in Aizu, Japan.
In 2012, the company introduced the Sigma Global Vision with three distinct lens lines: Art, Contemporary and Sport. Designed for industry camera mount systems including Canon, Nikon, Olympus, Pentax, Sony and Sigma, each lens is handcrafted and tested in Japan to ensure a high-performance, premium product that is purpose-built to last.
Sigma continues its tradition of imaging excellence with the mirrorless sd Quattro, sd Quattro H and the compact dp Quattro camera line. Leveraging the ultra-high resolution Foveon sensor, the Sigma Quattro cameras are designed to produce the highest quality image with every shot.
For information about Sigma, please visit www.sigmaphoto.com or follow the company on Sigma Blog, Twitter, Instagram, and Facebook.
Press Contact
Karlie Fitzgerald
Zazil Media Group for Sigma Corporation of America
508-847-0270
[email protected]