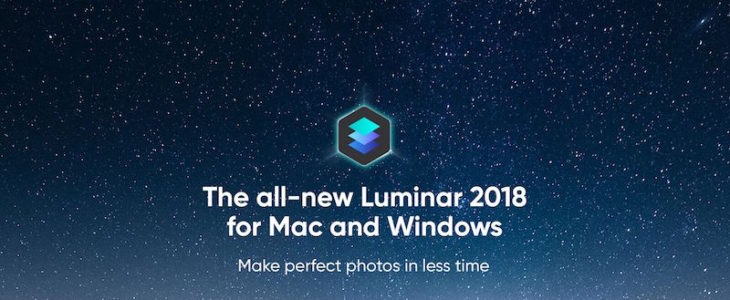 Skylum Luminar 2018 update ver. 1.3.0 includes numerous features enhancements and bug fixes for the Windows and Mac versions, and adds support for the Canon EOS 3000D/Rebel T100/EOS 4000D.
The update is triggered from the application menu.
New customers can purchase Skylum Luminar 2018 with an exclusive $10 discount by using code WATCH at checkout (that's $59 instead of $69)
All new and improved features coming with update ver. 1.3.0 of Skylum Luminar are listed after the break.