Black Friday starts today at Amazon USA and Amazon EU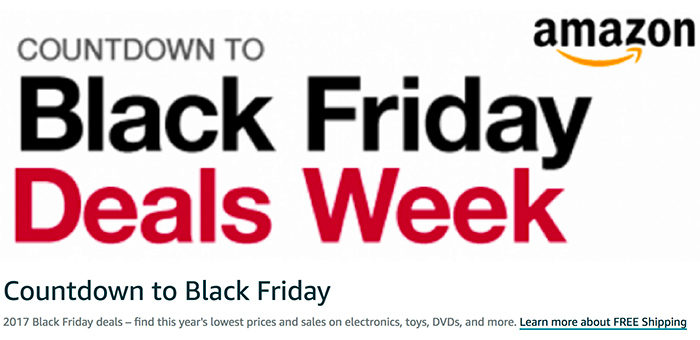 Today, Friday 17, 2017, Amazon US and Amazon EU start their Black Friday deals marathon, which will last for 10 days.
The Black Friday pages are already up and running and first deals are online. Have a look: Amazon US, Amazon CA, Amazon DE, Amazon UK, Amazon FR, Amazon ES and Amazon IT
. You may also click the image above and get redirected to your country's Amazon (should work for most countries).
If you're hunting deals it's a good idea to regularly check the page of your interest. Deals of special interest (i.e. the best deals) will be listed here.
To grab the best deals before others do, we advice you become Amazon Prime member. You will get early access to Amazon Black Friday and Cyber Monday 2017 deals (earlier than non Prime member). You can simply cancel your free trial after 30 days if you do not wish to become an official member. Subscribe to Amazon Prime here: Amazon US – Amazon CA – Amazon DE – Amazon UK – Amazon FR – Amazon ES – Amazon IT
.