Canon C300 Video-Reviews (P. Bloom and others)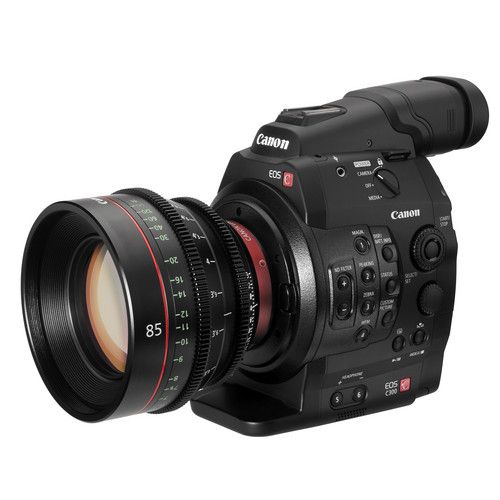 The Canon EOS C300 and C300/PL are discounted to $13,999 at B&H (click here) and Adorama (click here).
Let's start with a short SciFi movie (That Day) shot by Philip Bloom on the Canon C300. Bloom says (source: creativeplanetnetwork):
For my part as DP, I had to decide which camera I was going to shoot this on, how to shoot it, and what I needed to achieve this. I decided upon the C300…why the C300? Well first off it is my newest camera and I really wanted to see it pushed in this situation. I was looking at the F3 which would have worked great, but for me this camera made more sense. Especially as it's the EF version and there would be some hand-held work. Those IS lenses are a dream for that.
Zac Nicholson shot No Place On Earth, a movie about how 38 Ukrainian Jews hid from the Nazis for 18 months in 1942. About the Canon C300 he says (source: motionvfx):
I had been using the Canon EOS 5D Mark II for a lot of my own documentaries and narrative experimental work. (…) I think Canon was the first to understand what they had created for filmmakers in the DSLR market, and then to push that beyond its boundaries into new areas. For a long time I had been waiting for something I would be comfortable shooting movies with that didn't use film. The EOS C300 camera was what I had been waiting for. I have heard other filmmakers praise the EOS C300 camera, and everything I saw from it was extraordinary. Plus, I'd be able to use my Canon EF lenses with the EOS C300 camera. As soon as the EOS C300 camera became available I bought one, and it has exceeded my expectations. I have been shooting with it ever since and it's basically been my workhorse, the camera I hope to shoot with every single time I go out. There were a lot of things that we did with the EOS C300 camera for No Place on Earth that were in environments that were so difficult to shoot in that we could not have physically or logistically done them with a larger digital cinematography camera, especially one requiring assistants. The EOS C300 camera provides a small, almost DSLR-like shape and structure, which is highly portable and maneuverable, and yet it gives you a sensor that can match those of the larger digital cinema cameras."
The utility of the C300 in shooting documentaries is well known. Rick Gershon made the film Surviving the Peace: Angola, documenting the problem of people in Angola, still struggling with landmines 10 years after the end of the civil war. About the C300 he says (source: motionvfx):
Despite the few things that bothered me about the C300, I found it to be a phenomenal verite-style documentary camera. In fact, for this type of work, given the form factor and features of the camera, in my opinion, there is not a better camera out there right now for guys like me. (…) Working with the C300 in a documentary setting was a really great experience. I was truly blown away with just how user friendly the camera was and how quickly I became comfortable with it. And of course the footage speaks for itself.
Finally, a short video by Italian filmmaker Aldo Ricci. The video is in Italian and has English subtitles. C300 vs Maserati, good challenge! :-)