Canon EF 100-400mm f/4.5-5.6L IS II lens DxOMarked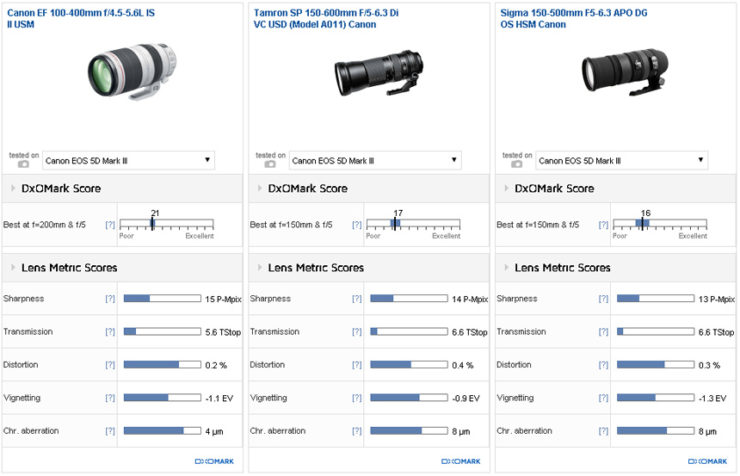 DxOMark published their test results for the Canon EF 100-400mm f/4.5-5.6L IS II lens. From the conclusion:
As the replacement for the original model, Canon have improved just about everything they can from operation through to optical quality. However it's the performance at the long-end that's crucial and while Canon have made advances most of the gains are in the outer field where users of Canon's crop bodies aren't so likely to benefit. Sure the chromatic aberration is lower and sharpness at the edges is better than the old model but users aren't going to see any improvement in the center.

The new model is also up against a capable and more accessibly priced rival in the form of the Tamron 150-600mm though it's larger still and somewhat disappointing at 600mm. For all that, the Canon is an attractive option and a strong choice for the long term. Read DxOMark's review.
Canon EF 100-400mm f/4.5-5.6L IS II price check: B&H Photo, Adorama, Amazon USA, Amazon CA, KEH Camera, BestBuy, Canon CA, Canon USA