Canon EF 35mm f/2 Resolution Test (Lensrentals)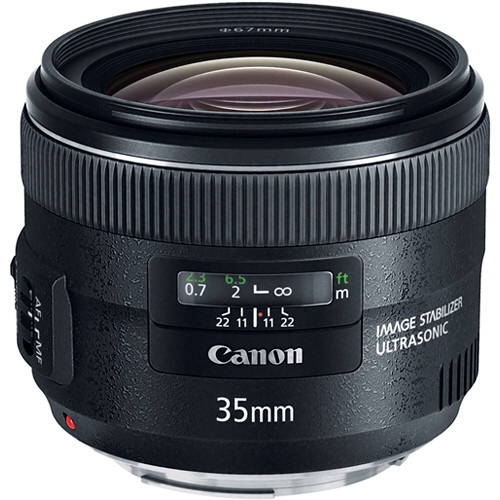 [Thanks Daniel]
Roger Cicala and the Lensrentals team just published the resolution test of Canon's new (and relatively pricy, $849, non-L) EF 35mm f/2. Resolution charts and MFTs are available. The lens performs well, but given Sigma's amazing 35mm f/1.4 lens, which comes more or less for the same price, Canon could have some hard time to make this lens a bestseller.
This is a nice lens with a very nice IS system at a fairly high price. If you need a 35mm Image Stabilized lens, this is the one for you. If you don't need an Image Stabilized lens, it's not. Not when you can get the Sigma for the same money. Or you can get the still-surprisingly-good-and-a-real-bargain 35mm f/2 for less than half the money.Roger Cicala synthetic conclusion: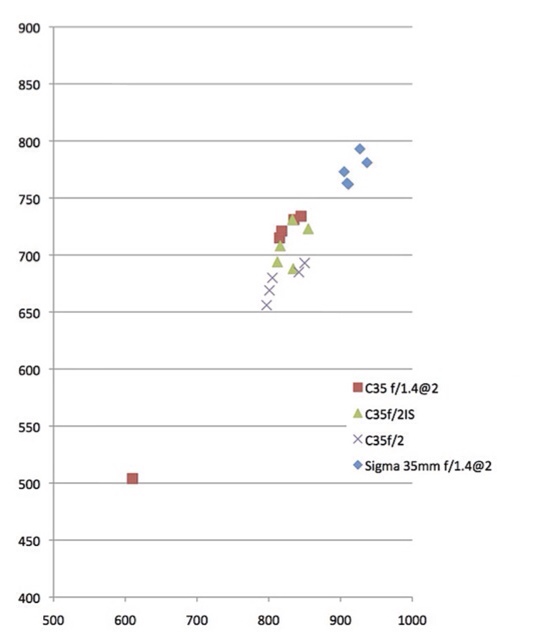 The graph above shows the resolution compared to other Canon lenses and to the Sigma.
Canon EF 35mm f/2 IS price check: B&H Photo, Adorama, Amazon USA, Amazon Canada, Canon Canada, Canon USA
Sigma 35mm f/1.4 price check: B&H Photo, Adorama, Amazon USA, Amazon Canada, Canon Canada, Canon USA [via lensrentals]