Canon EF 40mm f/2.8 STM Pancake Review (dpreview)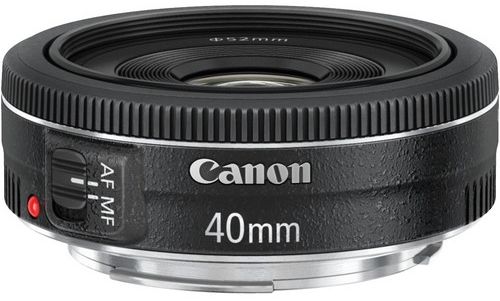 Canon EF 40mm f/2.8 STM
Amazon USA, Amazon CA, B&H Photo, Adorama, Digitalrev, KEH Camera, eBay US, Canon USA, Canon CA, BestBuy
dpreview posted the review of Canon's little pancake lens, the Canon EF 40mm f/2.8 STM, a lens with a low price tag that delivers surprising good image quality. dpreview says:
The EF 40mm f/2.8 STM is a fairly unprepossessing little lens, and its tiny size and relatively low price might make you wonder whether significant compromises have been made in its design and construction. But the moment you start shooting with it and looking at the images it produces, any such thoughts rapidly disappear – it's actually a very fine lens.
So, the optics are good, the AF is quiet and fast, and it has a decent build. Actuall in the US the lens has a $50 discount and is sold for $149. dpreview also posted a sample image gallery. The lens got an overall score of 84% and hence dpreview's Gold Award.