Canon EF-S 10-18mm f/4.5-5.6 IS STM Review (ephotozine)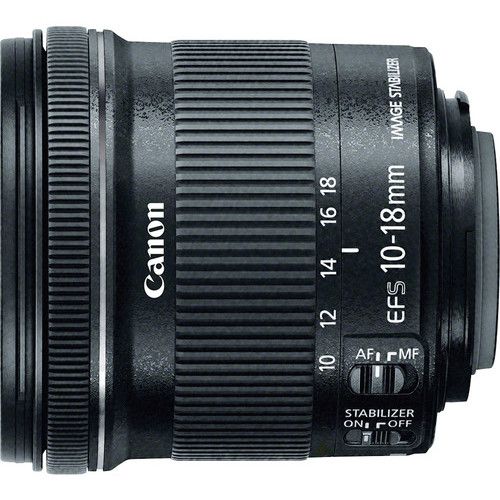 I think this is the next lens I will get next. For $299 the Canon EF-S 10-18mm f/4.5-5.6 IS STM offers a lot for Canon's APS-C DSLRs.
I know this lens (and this kind of lenses) is considered "cheap" by someone, and not suited for serious photography. I do not entirely agree. Canon's L lenses are obviously some steps above lenses like the mostly plastic-made EF-S 10-18mm f/4.5-5.6 IS STM. Nevertheless, the ultra-wide angle EF-S 10-18mm weights 240g, making it a perfect travel companion. You should always resonate about how often you need a more professional (and hence expensive and heavier) lens. For most photographers, a lens like the EF-S 10-18mm f/4.5-5.6 IS STM is perfectly suited for more than 90% of their photographic settings and needs.
ephotozine reviewed the Canon EF-S 10-18mm f/4.5-5.6 IS STM. Some excerpts:
Autofocus is very swift and precise and virtually silent
The lens barrel is constructed from high quality plastics
At maximum aperture and 10mm sharpness is already outstanding
Distortion is pretty well controlled for an ultra-wide zoom lens
In the conclusion they write:
It is quite amazing that budget lenses like this are able to deliver image quality you'd expect from top of the range,professional quality glass from a few years ago. This lens delivers excellent sharpness, low CA and reasonable distortion, which is fantastic for a lens costing under £300.
ephotozine's review has test charts, sample pics, and more information. The lens was tested on a Canon EOS 70D.
Canon EF-S 10-18mm f/4.5-5.6 IS STM
Amazon, B&H Photo, Digitalrev, eBay, Adorama, KEH Camera, Canon USA