Canon EOS 5DS and 5DS R Sample Pics (George Lepp, Canon Explorer of Light)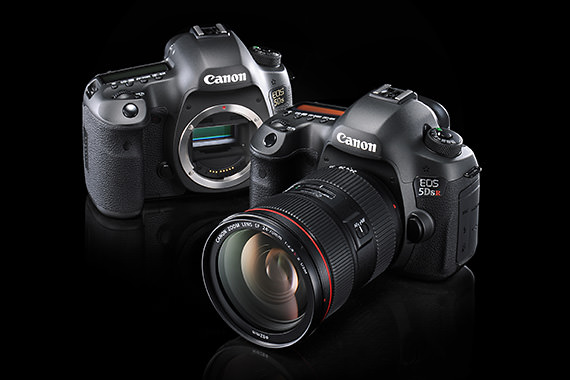 George Lepp and three other Canon Explorers of Light had a chance to test shot the new Canon EOS 5DS and EOS 5DS R for photos that have been shown at Canon's booth at WPPI Convention in Las Vegas. Mr. Lepp says:
My response to the new camera was that it will be very important to those that can use the technology that is available. If you don't need a camera with tremendous resolution for large prints or exceptionally high data for cropping, then this will be too much camera for you. It will tax your computer with 300 MB 16bit files. Even the 8bit files are 150 MB when open. The RAW files are approximately 60 MB in size. The dynamic range when working on the files in Canon's DPP and Photoshop CC 2014 was quite good and pretty much matches my EOS 7D MKII. I did not use any high ISOs on this shoot, but I expect it to be similar to the 7D MK II. This doesn't bother me because I seldom go beyond 1600 ISO unless I'm doing night sky scenics. I use a tripod whenever possible so the issue with increased obvious movement of the subject due to small pixels and great enlargement is not a problem. I was worried that my current lenses wouldn't be up to the task of the 50 MP sensor. The new EF 100-400mm MK II is definitely sharp enough, even with a 1.4X attached, and I have an EF 11-24mm on the way. The EF 24-105mm might be the weakest link as my EF 500mm at the upper end will be good with the extra resolution. As for the 5DS vs. the 5DS R, we didn't see any moire problems in any subjects with the "R" version. If you shoot weddings, maybe the "S" is a smart choice. I didn't have a chance to see how much sharper the "R" is over the "S".
Click here to head over to George Lepp's site and see the the sample pics –>
Canon Asia posted a two part article about the new EOS 5DS and EOS 5DS R:
EOS 5DS and 5DS R previews and hands-on: Canon Japan's EOS 5DS image and video samples and EOS 5DS R image samples. EOS 5DS and 5DS R preview at Photography Blog, hands-on and sample pics at ephotozine, preview at DPReview, CPN Europe Article, The Digital Picture. A tip about which lenses are best for the EOS 5DS at The Phoblographer. A more technical and in-depth article by CPN. First impression from the videographer's point of view at EOSHD. Fotosidan interview with Mike Burnhill at CPS, Canon Europe to talk about the upcoming, high resolution Canon Eos 5Ds and 5Ds R (12min video). Hands-on video in Italian. Hands-on video in German.
Pre-orders. Note: pre-orders are not yet open. Sign up to be notified when Adorama starts accepting pre-orders, or check the links below to subscribe to the notification.