Canon EOS 5Ds R review (do you need 50MP?)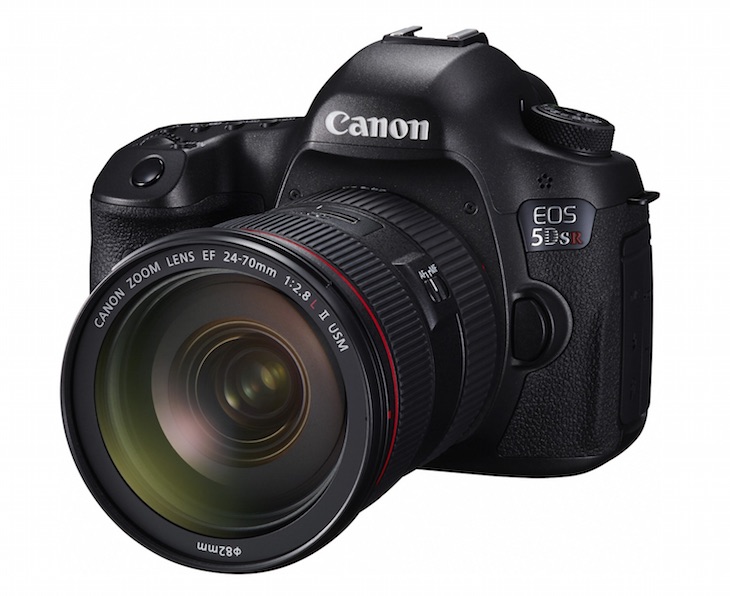 Canon EOS 5Ds R: B&H Photo, Adorama, Amazon USA, Amazon Canada, Canon Canada, Canon USA
At a glance:
50.6 Megapixel full-frame CMOS sensor with ISO 100-6400 (Lo: 50 and H1: 12,800) sensitivity range
Low-pass cancellation filter for maximum sensor resolution
Dual DIGIC 6 Processors for outstanding image processing speed and camera responsiveness
5 frames per second (fps) with selectable burst speeds and silent shutter mode
61-point wide area AF with 41 cross-type sensors with iTR, AI Servo AF III and AF Configuration tool
150k pixel RGB+IR metering sensor. 100% magnification Intelligent Viewfinder II with electronic overlay
1.3x, 1.6x and 1:1 ratio crop modes with masked viewfinder display
Mirror Vibration Control System to reduce mirror vibration blur
Fine Detail Picture Style. CF + SD (UHS-I) dual memory card slots
Peripheral Illumination and Chromatic Aberration Lens Correction in camera
Multiple Exposure and HDR mode. Customisable Quick Control screen
Built-in timer functionality – bulb timer and interval shooting timer
Time-lapse Movie function
SuperSpeed USB 3.0 for high-speed tethering and image/movie transfer
150,000 shutter cycle life.
Photographer and reviewer Dustin Abbott posted his review of the Canon EOS 5Ds R. As usual with Abbott's review, it's a "real world" look on gear. And since we are talking about Canon's high-resolution champion, the obvious answer he is trying to answer is "do you need 50MP?".
You may watch the video below for the full review.
You may also go for the written review. The review discusses any aspect of the EOS 5Ds R, comes with many sample pics, and a lot of useful information for those who are on the fence about the EOS 5Ds R. From the conclusion:
The reality is that some photographers will take better pictures with 50MP; others will take worse pictures. There's a right and wrong way to employ that amount of resolution, and using it wrong will actually result in pictures that are more blurry or noisy. Either way expect more time spent in handling images. Ultimately the question of whether or not you need 50MP can only answered by you, but that is the key question. After spending more than a month with the 5DsR I'm still not sure of the answer for myself. After years of shooting professionally I've never yet had a client complain that my images weren't "big enough" or lacked resolution. I can certainly see situations where I would enjoy having 50MP, and my time with the 5DsR has convinced me that it is just a good camera, period…but so is the 5D3. Anecdotal evidence from many 5Ds/R shooters is that they have come to love the camera for more than just the 50MP, while others concluded that it was overkill for their purposes and went back to something else. And that is the conundrum of the 5DsR. It is a great camera, but it is also a niche one. If you need 50MP, it's not only the best 35mm option; it's currently the only one. Read the review…
It looks Canon definitely made a foray into the medium-format domain.
There are more videos coming with the review. The first video below discusses design, features and specifications of the EOS 5Ds R, the second one analyses the pros and cons of a 50MP camera.
Canon EOS 5Ds R: B&H Photo, Adorama, Amazon USA, Amazon Canada, Canon Canada, Canon USA