Canon EOS 6D vs EOS 5D Mark III Comparison (ephotozine)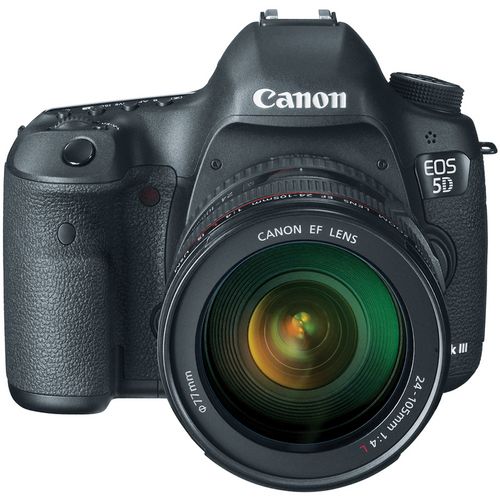 Interesting Canon EOS 6D vs EOS 5D Mark III comparison. Both full frame DSLRs, the 6D is noticeably cheaper than the 5D Mark III and obviously misses some of the features of its bigger sibling. Never the less, the EOS 6D is a full frame DSLR that is becoming highly popular.
Over at ephotozine they wanted to know how the Canon EOS 6D (price & specs) holds up against the Canon EOS 5D Mark III (price & specs). While the latter tops on speed (not just fps, check the table with the speed comparison), the former is known to have a very good high ISO performance. The EOS 6D definitely beats the 5D Mark III at ISO 25600 and ISO51200. Check the image below:
ephotozine's comparison goes through all the functionality and feature set of both cameras, there are lots of lab test shots to compare. Many information for those who are uncertain which one of Canon's full frame DSLRs is the right one to buy. In the verdict they conclude:
The Canon EOS 6D may deliver lower resolution images (20mp vs 22mp), however this gives the 6D the benefit of lower noise at higher ISOs. The Canon EOS 6D also benefits from a smaller body, as well as built in GPS and Wi-Fi, although these last two features do have a negative effect on battery life when used. The Canon EOS 6D has noticeably less focus points, just 11 compared to 61 on the 6D, which could be another concern for some.

The optical viewfinder in the Canon EOS 6D isn't a full size (97% vs 100%) viewfinder like the 5D Mark III, however it does have the benefit of allowing it to be swapped out for an alternative viewfinder if required. The 6D also features a slightly smaller 3inch screen, instead of the 3.2inch screen on the 5D Mark III, as well as slower continuous shooting. Another potentially off-putting negative of the 6D is the lack of a headphone socket on the 6D which could be of concern for video recording (although this could be resolved by an external audio recorder).
Just recently, Mosaic Engineering released an anti-aliasing filter for the EOS 6D. The filter eliminates one of the shortcomings ofthe EOS 6D, and is useful especially for videographers.
The price of the EOS 6D has gone down to $1899  (Amazon | B&H | Adorama) for the body only, and to $2499 (Amazon | B&H | Adorama) for the 6D with the EF 24-105 f/4L IS lens.
Canon EOS 5D Mark III price check: B&H Photo, Adorama, Amazon USA, Amazon Canada, Canon Canada, Canon USA Canon EOS 6D price check: B&H Photo, Adorama, Amazon USA, Amazon Canada, Canon Canada, Canon USA
[via ephotozine]