Canon EOS 70D Review (photographybay)
Canon EOS 70D: B&H Photo, Adorama, Amazon USA, Amazon CA, KEH Camera, Canon CA, Canon USA
Photography Bay reviewed the Canon EOS 70D, Canon's latest APS-C camera, and their first featuring the awesome Dual PIxel Auto-Focus system. The review comes with lots of sample pics (various ISO settings) that can be downloaded at full resolution size. In the conclusion they write:
The Canon 70D is a fantastic prosumer camera. At present, the 70D is the overall class leader in APS-C cameras, especially when you consider your bang for buck value.

The image quality has improved slightly over the last generation; however, the overall functionality is head and shoulders above the 60D and Rebel cameras. If you have been using an APS-C camera other than the 7D and waiting for the right time to upgrade, that time is now. Even if you are using the 7D heavily as a video camera, you probably want to take a long hard look at what the 70D can do for you.
Canon EOS 70D ISO performance (image used with permission):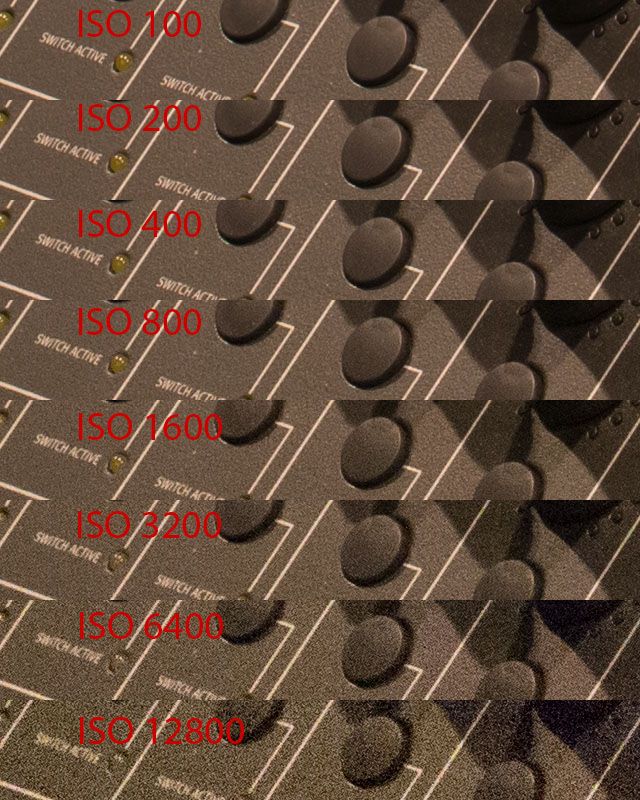 I would say ISO settings are usable up to ISO 6400 (with a little post-processing in Lightroom).
Canon EOS 70D auto-focus performance in video mode. The reviewer writes: I treated it like a camcorder, I shot the bulk of the following video with the 70D and AF enabled. I feel like it was pretty much spot on for all of these shots.

The Canon EOS 70D dropped to $950 at all major retailers (after added to the cart), click on the shop name: Amazon | Adorama (+4% reward) | B&H (+2% reward). Excellent price for an excellent camera.
[via
Photography Bay
]