Canon EOS 7D Mark II DxOMarked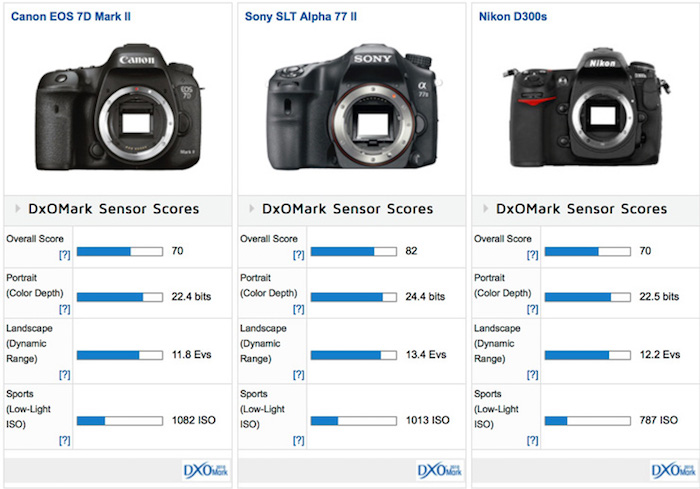 DxOMark tested the sensor performance of the Canon EOS 7D Mark II.
In the conclusion they write:
On paper, the Canon EOS 7D Mk II looks to be a solid choice for sports and action photographers, but its sensor performance is somewhat behind the best in class, at least at low ISOs. Relatively high noise, less discriminating color, and below-average DR at base ISO all continue to hold back Canon sensors against rivals, but that's not the case at higher sensitivities. In fact, when light levels fall, the Canon EOS 7D Mk II performs competitively, even surpassing rivals slightly. If Canon could only address performance at base and low ISO, the EOS 7D Mk II would make a thoroughly convincing all-round choice, but in this category the Sony A77 II looks to be the more compelling option.
Well, we had more enthusiastic reviews about Canon's new APS-C flagship (1 | 2 | 3). As often, real life performance and experiences differ from lab figures. For the DxOMark's findings have a look at the review.
The Canon EOS 7D Mark II is shipping in the US:
The video below by CanonAsia is not related to DxOMark.