Canon Offers Up To 30% Discount On Refurbished Gear (and 1 year USA warranty)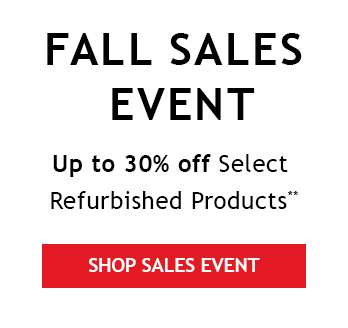 The Canon Store is currently offering up to 30% discount on refurbished gear.
Various APS-C (80D, 77D, 70D, SL2, T5), mirrorless (M5), and full frame cameras (5Ds, 6D) are listed.
Click here to see all discounted items.
We always recommend to browse the listings of refurbished gear at the Canon Store. That's where the best deals are to be find. Refurbished gear from the Canon Store comes with 1 year Canon USA warranty.