Canon Patent For Stacked Sensor Technology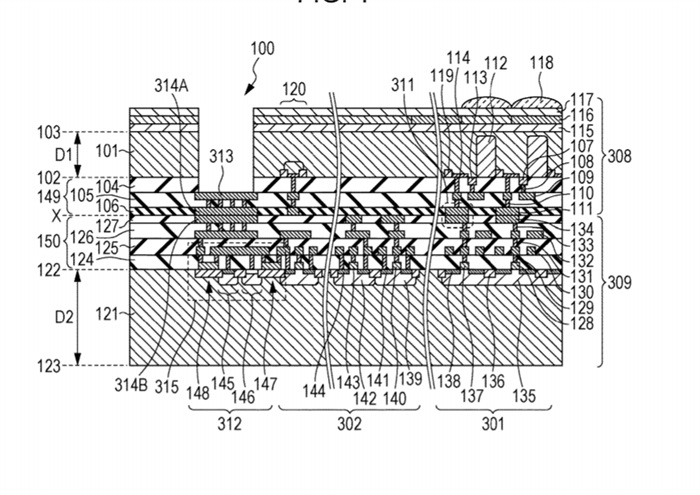 Canon patent application US20190096931 describes a stacked sensor. If you want to lear more about how a stacked sensor works, this article might help.
From the patent literature:
In CCD type and amplification-type solid-state image pickup devices used for digital still cameras, camcorders, and the like, in order to obtain high definition images, the sizes of pixels are required to be reduced. However, as the sizes of pixels are reduced more and more, a light receiving area of a photoelectric converter, in a pixel, detecting light is decreased, and the sensitivity is decreased.