Canon Patent: Wearable Camera With Automatic Scene Recognition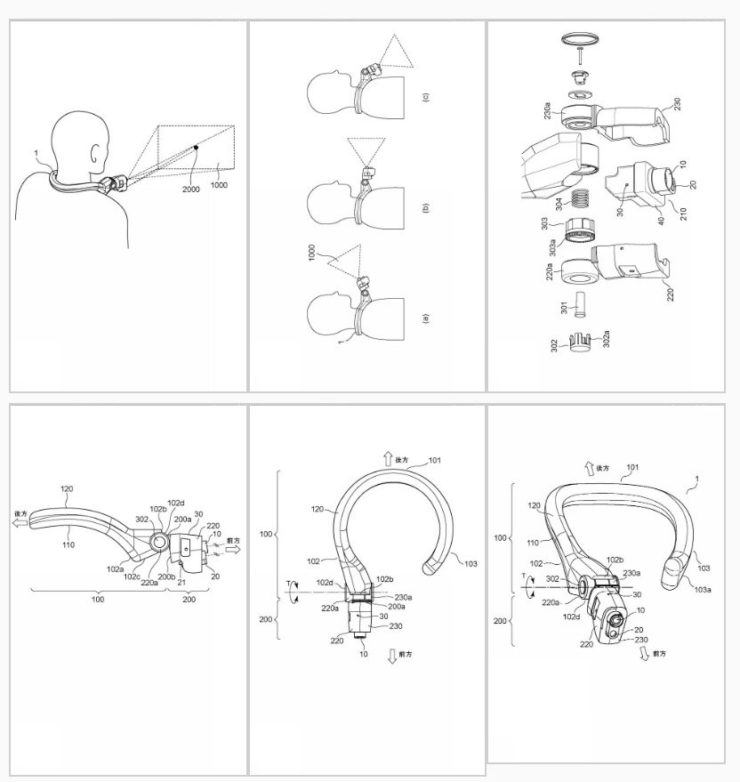 Here is an interesting Canon patent application: a wearable camera that automatically checks and adjusts the shooting position.
Canon patent application 2023152657 (Japan, published 10/17/2023) discusses methods and technology for a wearable camera that can recognize the scene to the degree to automatically adjust the framing of the picture (if I got it right).
From the patent literature:
An object of the present invention is to provide a wearable camera whose imaging direction can be adjusted by a user and whose imaging position can be easily specified.
BACKGROUND ART
Wearable cameras have attracted attention in recent years. Various types of wearable cameras are known, such as glasses, neck type, wristwatch, and ring type.
Applications of wearable cameras include, for example, equipment maintenance and remote work support at manufacturing sites. A worker wearing a wearable camera can broadcast video and audio from the site in real time to a remote supporter, and the supporter can give instructions and information to the worker based on the video.
However, since the wearable camera described in Patent Document 1 is worn around the user's neck, it is difficult for the user to specify the shooting position. In particular, when the angle of the lens is adjusted, it is considered difficult to specify the photographing position after the adjustment.
The present invention has been made in view of the above points, and an object of the present invention is to provide a wearable camera in which the user can adjust the imaging direction, and in which the shooting position can be easily specified. .
Means for Solving the Problems
The wearable camera of the present invention includes an imaging section, a fixed section worn by a user, and an irradiation section that irradiates light substantially parallel to the optical axis of the imaging section. A movable part that is movable with respect to the fixed part is provided, and the imaging part and the irradiation part are arranged in the movable part.
More Canon patents are listed here.
[via
asobinet
]