Canon Powershot G1 X Mark II First Impression Review (DPreview)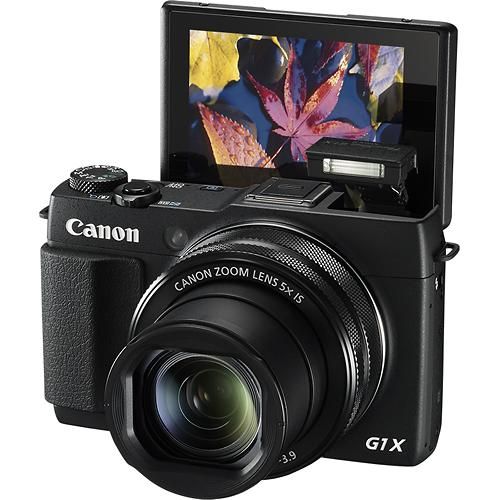 DPreview posted a first impression review of the Canon Powershot G1 X Mark II. The review isn't entirely positive, have a look in the "shooting experience" section of the review. Among other notes, the reviewer writes:
The camera can certainly be held with one hand, though I preferred the more solid feel of the 'custom grip'. There are a lot of buttons that surround the thumb rest so you have to be careful, as some buttons can be easy to bump. Speaking of buttons, I found myself scratching my head as to why there are two Wi-Fi-related buttons, and I kept pressing the upper one thinking it was for playback mode. […]

In nearly all situations, the autofocus system performed admirably. While I wasn't blown away by its speed, I didn't have to wait for it to lock on its subject
About the built-in WiFi:
Some manufacturers do better than others when it comes to setting up Wi-Fi, and Canon is one of the worst. To be brief, the Image Gateway website leaves much to be desired, there are too many steps required, and the camera takes a long time to connect to a network. The bottom line is that Canon's Wi-Fi feature, while comprehensive, could be a lot more user-friendly.
I agree about how poorly Canon integrates WiFi functionality in their cameras. This could definitely be done better, and more user friendly.
To see all the Powershot G1 X Mark II coverage click here. A few days ago DxOMark posted their sensor scores for the G1 X Mark II. Well, the G1 X Mark II doesn't shine.
The Canon Powershot G1 X II has been officially announced February 12th, and can be pre-ordered for $799 at Amazon | B&H Photo | Adorama.
[via
dpreview
]