Canon Store Pre Black Friday Deals (and more links to BF discounts)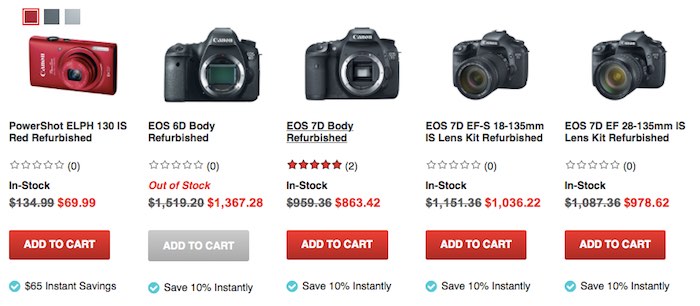 The Canon Direct Store has a pre Black Friday page online here.
Tomorrow we start getting serious about Black Friday deals All major online sellers have dedicated pages for upcoming Black Friday and the holidays. All pages are constantly updated and have deals of all sort electronics. Stay tuned on Canon Watch as I will post select deals as soon as they go alive. In the meantime check the following pages
Amazon UK and Amazon France also will start Balck Friday deals.
Back to the Canon Direct Store. They have refurbished Canon DSLRs, Powershot cameras, and lenses, as well as Canon's special deals page. And they have a special sale: $100 of on select Powershot cameras.