Canon's next 18-55mm kit lens might have an LCD display, patent suggests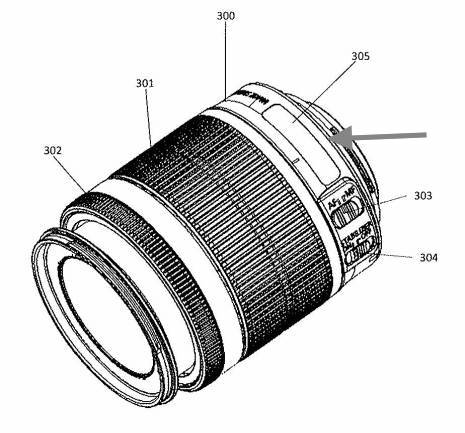 Canon patent application JP2018005130A, while discussing what appears to be the next iteration of the popular 18-55mm f/3.5-5.6 IS kit lens (Mark III, I guess), reveals an interesting detail: Canon's next kit lens might have a small LCD display. Something we saw first on the EF 70-300mm f/4-5.6 IS II.
The LCD display is visible on one of the patent images, and it's referenced in the patent literature (it's 305 in the picture above.
Consider the fact that the inexpensive 18-55mm kit lens virtually comes with every Canon entry level DSLR. Nice bonus for future customers.