c|net Asia Reviewed The Canon EOS M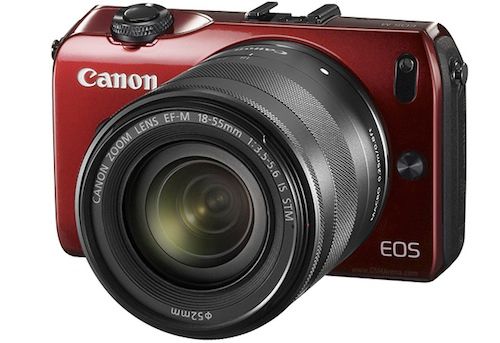 Now that the Canon EOS M, Canon's first attempt in the mirrorless market, is going on sale (mainly in Asia, for the time being neither Amazon nor Adorama and B&H have the EOS M listed as in stock), there are more and more reviews showing up in the web. Shawn Low at c|net Asia reviewed the Canon EOS M and he has some good things to say about. The highlights, according to c|net Asia are excellent low-light performance and image quality, compact size and a responsive touchscreen interface. It is interesting to see that all reviewers are impressed by the small size of Canon's foray into the mirrorless camera world.
The autofocus system doesn't get much appraisal here neither, yet the accuracy is confirmed. Quoting c|net Asia:
In terms of autofocus (AF) performance, we were quite disappointed by the EOS M's general sluggishness. In indoor lighting, the EOS M (in "Single" AF mode) took about one second to get a focus lock on our subject; speeds will differ in different lighting conditions as well. Also, we realized that the camera's focusing speeds also varies according to the AF mode that you've set, with the "Single" mode setting being the fastest.
The video below gives an idea:
From the conclusion:
The EOS M should appeal to beginners looking for dSLR-like quality minus the bulk, as well as Canon users who require a secondary body–especially when they already own an existing stable of Canon dSLR lenses.

[…] We were impressed by the EOS M's excellent low-light performance and fluid touchscreen interface, but were let down by its slow autofocus performance–a factor which prevented us from awarding it with our Editors' Choice.
I guess it will not be possible to update the AF performance with a firmware update. The AF definitely appears to the Canon EOS M's weakest point. The small size, the image quality and the possibility to use all of Canon's EF and EF-S lenses (through an adapter) are its winning points.
Canon EOS M price and availability check: B&H Photo, Adorama, Amazon USA, Amazon Canada, Canon Canada, Canon USA