Cyber Monday in November by Canon, take 2 (Rebel T5 & 18-55mm IS at $209, more)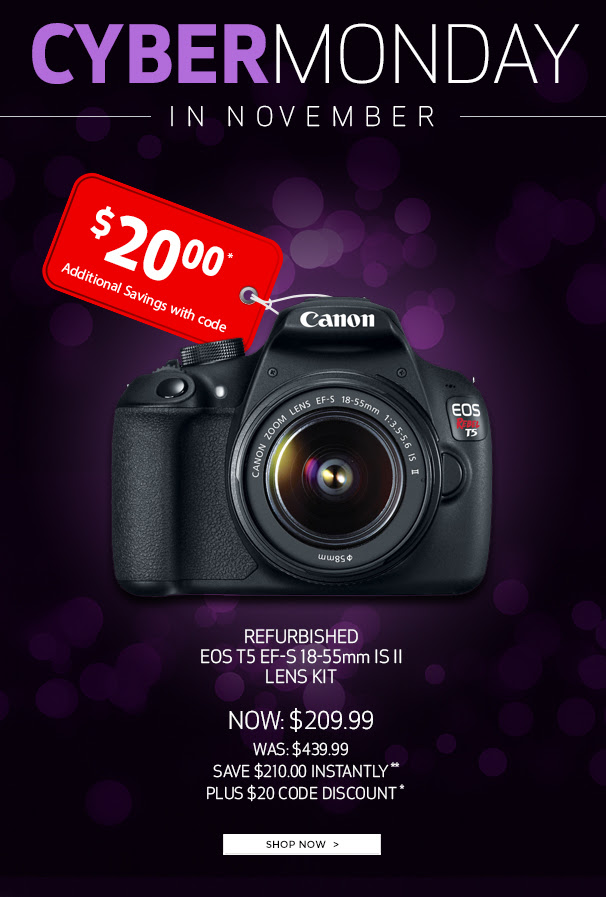 Here is the second "Cyber Monday in November", courtesy of Canon. This time we have heavily discounted refurbished Rebel T5 kits (starting at $209 with the 18-55mm IS II!), refurbished Canon Speedlites (starting at $159), and a lot of non refurbished Canon photo printers. Click here to see all discounted items on offer.
Additional discounts may be available by using code HUSH2-202FV4P at checkout. It's also always a good idea to check out Canon's refurbished gear listings. Some of the best deals are hidden there, and will end soon.