Deal: ProGrade 256GB CFexpress 2.0 Gold Memory Card – $229 (reg. $349, today only)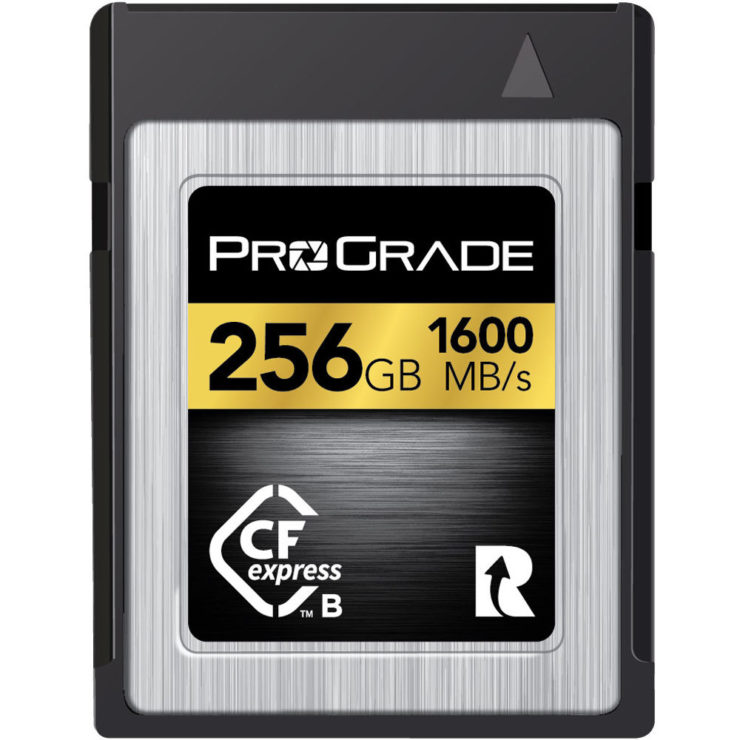 Only for today (7/8/2020) B&H Photo has the ProGrade Digital 256GB CFexpress 2.0 Gold Memory Card on sale at $229. Compare at $349. Free shipping.
ProGrade 256GB CFexpress 2.0 Gold Memory Card at glance:
256GB Storage Capacity
PCIe 3.0 Bus
Max Read Speed: 1600 MB/s
Max Write Speed: 1000 MB/s
More hand-picked deals are listed here.
Today's Gold Box and one day only deals at Amazon US, Amazon DE, Amazon UK, B&H Photo, eBay, Adorama.
Refurbished lenses and DSLRs at Canon Store (best deals might be found here)
Save $10 on Luminar 4 and/or Aurora HDR 2019 using our code "WATCH" at checkout.
ProGrade Digital 256GB CFexpress Overview
Designed for emerging mainstream imaging applications, the 256GB CFexpress 2.0 Gold Memory Card from ProGrade Digital provides read speeds of up to 1600 MB/s, which helps to quickly offload content to your computer, and write speeds of up to 1000 MB/s. Additionally, the Gold's minimum write speed is guaranteed not to drop below 350 MB/s, which allows for the uninterrupted recording of a broad range of compressed video modes, including 4K. This card is resistant to temperature extremes, shock, vibration, and X-rays, and is also backward compatible with select XQD cameras that adopt firmware to enable CFexpress.
General Features
Fully compliant with the CompactFlash Association 2.0 specification
XQD host interoperable with firmware support
Metal enclosure/encasement to endure high temperatures while providing better thermal conductivity
Built-in thermal throttling to protect your card and its content in the event of overheating
Designed to provide improved performance for flagship cinema, video, and photography cameras
Optimized controllers specifically designed for use in professional-grade cameras
Rigorous full card testing with serialized tracking of key components and manufacturing data for high quality control
Component-level testing down to individual memory chips for greater reliability
Refresh Pro enabled to quickly refresh card performance and monitor card health