Deal: Tamrac Tradewind Backpack 24 For Photographers – $34.99 (reg. $99.99, today only)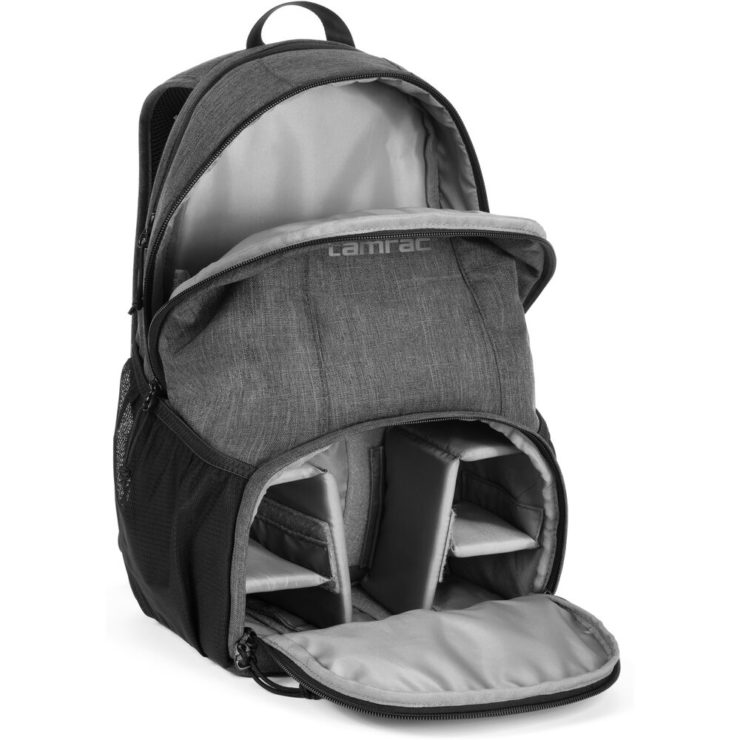 Great deal at B&H DealZone for those looking for a cool backpack to hold their photographic gear: the Tamrac Tradewind Backpack 24 has a 65% discount.
At a glance:
Holds Compact DSLR or Mirrorless Camera
Fits Lenses up to 10.5″ Long
Padded Camera Compartment
Long and Short Padded Dividers
Zippered 13″ Laptop or Tablet Sleeve
Large Compartment for Personal Gear
Exterior, Side Stretch Mesh Pockets
Top Grab Handle
Padded, Adjustable Shoulder Straps
Water-Resistant Coated Nylon
Get the Tamrac Tradewind Backpack 24 (Dark Gray) on sale at $34.99. Compare at $99.99.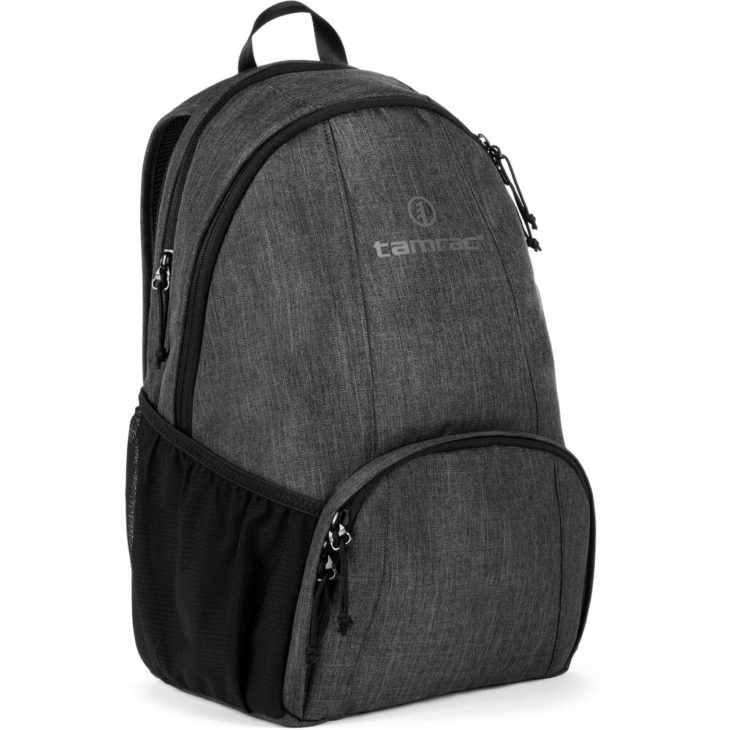 ---
Hand-picked deals are listed here.
Deal pages:
Refurbished lenses and DSLRs at Canon Store (best deals might be found here)
Save $10 on Luminar 4 and/or Aurora HDR 2019 using our code "WATCH" at checkout.
Designed to store and carry a compact DSLR or mirrorless camera and lenses, plus a laptop up to 13″ and personal items, this dark gray Tradewind Backpack 24 from Tamrac is ideal for the modern traveler. Your camera kit resides in its own zippered compartment with padded dividers that protect and organize your gear. Your jacket and other personal items fit into a separate upper compartment with its own access. Additional pockets give you room for your 13″ laptop, small accessories, and water bottles. This is an all-in-one solution for your camera and personal items when you go out for the day or on your daily commute.
What It Holds
Camera compartment measures 11 x 7″
Lightweight foam protects without weighing you down
Two long and two short dividers to customize the organization
Holds a compact DSLR or mirrorless camera with an attached lens up to 10.5″ long, plus three more lenses or a combination of lenses and flash
Large main compartment holds a jacket, lunch, personal items, and other gear
Dedicated zippered, padded sleeve holds laptops and tablets up to 13″
Dual exterior mesh stretch pockets hold a water bottle, compact umbrella, or other small items
How It's Made
Nylon shell is naturally resistant to water and wear
Double polyurethane coatings improve water resistance
Durable & reliable YKK zippers
Semi-rigid foam back panel adds support for comfort
How You Carry & Wear It
Soft top grab handle
Adjustable backpack straps
Strap pads are wide and ergonomically-shaped for all-day comfort