Early Black Friday: Discounts On Skylum Luminar NEO and Luminar AI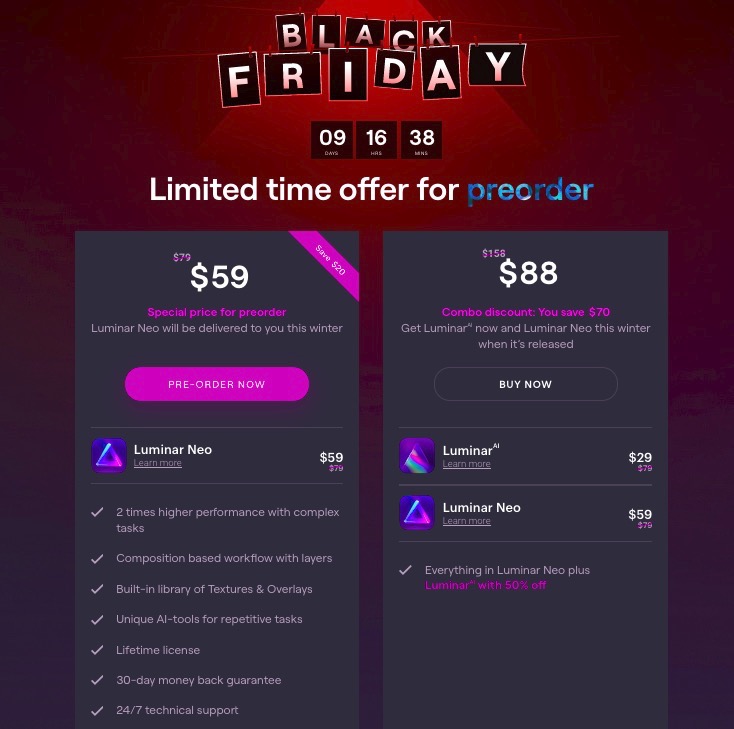 So folks, sorry but me too has to start molesting you fine people with the annual Black Friday galore. Let me start with some cool photo editing software.
Skylum activated early BF discounts on their Luminar AI software, and on the upcoming Luminar NEO. Click here to access these deals. I use Luminar AI and I can't be happier with it. Really great for lazy people who wants results in short time.
They all want our money and most online sellers already started some kind of Black Friday discounts. Check them out below. Hand-picked deals are listed here.
Deal pages:
Refurbished lenses and DSLRs at Canon Store (best deals might be found here)