EOS 5D Mark III, news and reviews round-up (vs D800, and free LR presets)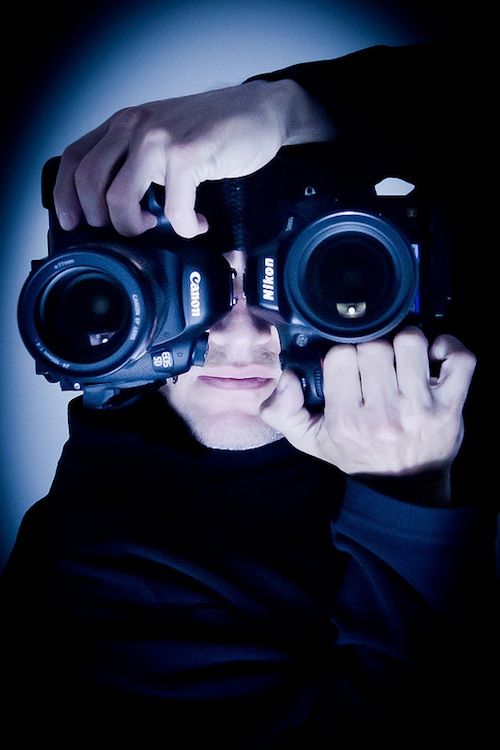 Ok, let us start with some EOS 5D Mark III vs Nikon D800 stuff. Photographer Mike Kobal got both cams in his hands and shares his impressions. Optical Viewfinder: slightly brighter on the 5D Mark III; mirror/shutter: a bit louder on the D800 (click here for audio file 5d3 vs d800 in continuous shooting mode, click here for silent mode); Auto-Focus: 5D3 little bit faster, nails AF almost immediately; sensor aspect ratio: D800 has crop modes and aspect ratio can be set, useful when you have to shot in aspect ratios different from 2:3. Mike's conclusion: The D800 will appeal to the Studio/commercial photographer with the occasional photo-journalistic assignment, the 5D3 will appeal to the location oriented commercial photographer, the photo journalist and the wedding photographer. More after the jump.
Next, let's see some more high ISO comparison. As usual the EOS 5D Mark III performs very good when compared to its predecessor and the D800. At nofilmschool they did a candlelight test and compared the 5D3 to the D800 and the 5D2.
As you can see from the video, the D800 tends to overexposure (but others may say: it captures more light). I think the better high ISO performance of the EOS 5D Mark III is out of discussion. Once more, you can clearly see that at ISO 6400 the D800 is unusable: too much noise and the image looks like a big mess. In nofilmschool's own words:
[…] the D800 is definitely hurt by its high megapixel count in low-light. The D800 is a camera that should be left at 640-1000 (which is comparable to 1250 and 2000 on Canon) for the most part and lighting used to compensate. It's much less of a run and gun camera than the Mark III, which can shoot in almost any light, thanks to its improved light gathering ability. Nikon didn't know what Canon was going to release when the Mark III was announced, but you can bet what they will be working on in their next version: aliasing. Aliasing is pretty bad, but we'll get to that soon enough.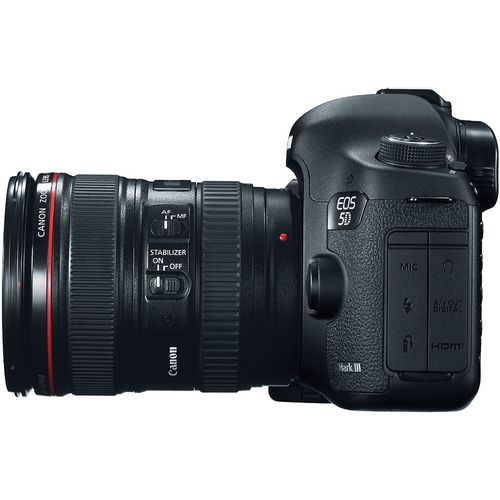 Another 5D3 vs D800 comparison has been made by Fred Miranda. Beautiful pics shot a Yosemite National Park. Regarding the EOS 5D Mark III:
[…] the 22MP sensor is not that different when compared to the Mark II. You might be able to detect a half stop DR improvement in the high ISO settings (above 6400) but this is not applicable to my needs and nothing to write about at the low ISO 100-400. But, the build quality on this new Canon is impressive and its auto-focusing system is a terrific upgrade. Personally, I don't rely on the camera auto-focusing system, but if you shoot events, weddings, photojournalism or even sports, you should seriously consider this upgraded camera.
Another test of the 5D Mark III by stillmotion. Here the test is made from a film-makers perspective. They are very satisfied by the performance of the 5D Mark III.
[…] the MK3 gets our recommendation hands down. it lets us continue to work inside the same platform while providing a better image and also eliminating or reducing some very problematic issues such as moire. […] we have been doing a lot of television work lately where the form factor and mobility are huge, and where the best image straight out of camera is such an asset. if you're shooting something like a NCAA open to air on TV, it's well worth the upgrade even if some of the features may be considered by some to be minimal upgrades. in other words, the pile of small improvements make a big difference for what we do and for the shoots we are working on, we'll take all the improvements we can get while still working within the DSLR platform. […] if you are doing doc or commercial work, the advantages are well worth the upgrade in most cases. if we were to re-shoot A Game of Honor, we would want to use the MK3 in place of every other DSLR used (MKIV, 7D, MK2).
There are also some new sample pics by dpinterface (click here) shot with a 5D Mark III.
And at the very end of this post, I have two videos shot with a 5D Mark III. Not reviews, but tests worth to be seen if you want to know what you can do with a 5D Mark III. The first one made by Chad Soriano using the following setting: 1080p video shot with the Canon 5D Mark III at 29.97fps. Edited with Final Cut Pro 6.0.6 and used the Canon E-1 Movie Plugin version 1.3 to transcode to AppleProRes422. I used Compressor at high quality to get a 450mb h264 video file. I used an AZDEN ECZ-990 shotgun microphone for audio and a Zacuto Z-Finder Pro 2.5x for critical focus. For support I used a Manfrotto 701HDV head with Benro 3580 tripod legs. I also used a FADER ND Mark II variable neutral density filter to control exposure at the optimal 1/60th shutter speed, wide open aperture and an ISO of 160.
Next, another short video. The dynamic range is tested.
Finally the free Lightroom presets, courtesy of street photographer Eric Kim. 15 free presets tailored for street photography that can be downloaded clicking here. Check them out!
See the latest 5D Mark III pictures uploaded to Flickr clicking here. Automatic 5D Mark III price and in-stock check: B&H Photo, Adorama, Amazon USA, Amazon Canada, Canon Canada, Canon USA.
Btw, it is always a good idea to check for 5D Mark II deals on eBay. For that purpose I provide the automatic live-ticker in the box below. It is continuously updated, so check it again if you didn't find what you were looking for.
Have a nice sunday, wherever you are! :-)
[shariff]