Ever Thought of a Canon DSLR as Action Camera? EOS 7D Mark II Skydiving Auto-Focus Test
When you think action camera you think small gear like GoPro's Hero cameras, right? Think again. There is people wanting to try the EOS 7D Mark II's auto-focus while skydiving with the DSLR mounted on the helmet (found at Action Camera Rumors).
Christian Anderl and Wolfgang Lienbacher, both Austria based photographers, together with the Red Bull Skydive Team, got the point:
[…] if this Autofocus works while you're jumping out of a plane with it, chances are high it will work everywhere
Curious? Watch the EOS 7D Mark II's auto-focus performance while falling down to earth at about 200km/h (124miles/h). The 7D2's AF holds up to what you expect from a game changer. Once more Canon is showing what they do best: cranking out real tools for real photographers (you're right Wade).
More about the story behind the video at Christian Anderl's blog.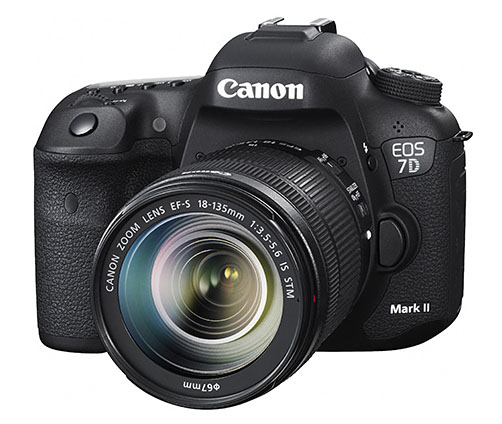 All EOS 7D Mark II coverage here. The Canon EOS 7D Mark II is shipping in the US:
[
Christian Anderl
 via
Action Camera Rumors
 via
CR
]
World-wide order links after the break
America: B&H Photo, Adorama, Amazon USA, Amazon CA, KEH Camera, BestBuy, Canon CA, Canon USA
Europe & UK: Amazon DE, Amazon UK, Amazon FR, Amazon IT, Wex Photo Video, Park Cameras, Canon DE, Canon UK, Canon IT, Canon FR