First Independent Canon EOS M3 Sample Pictures (and link to M3 presentation material)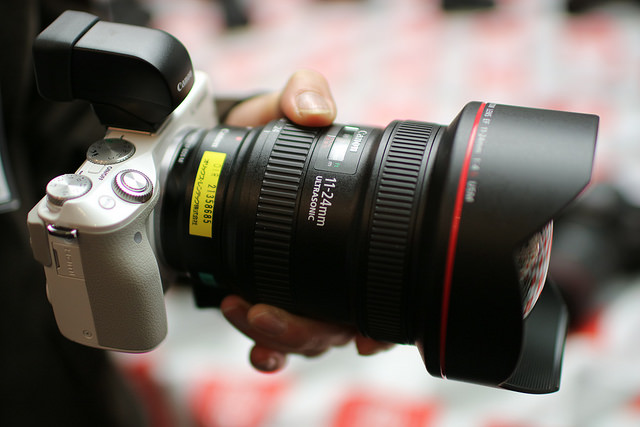 All images © Digital Life Innovator and used with permission
Digital Life Innnovator posted a set of EOS M3 sample pics. I think these are the first independent M3 sample pics that have been published. Please note: the samples were shot with a pre-production model of the EOS M3.
The pics were shot at a blogger convention where Canon presented their latest products. Head over to Digital Life Innovator for the samples and product shots of the M3, 5DS, the new Rebels, and the 11-24mm f/4L. The sample pics can be viewed at a bigger resolution but are resized to 80%, various lenses have been used.
Digital Life Innovator posted also pics of the presentation Canon made for the EOS M3. Click here to see the slides (in Japanese, never the less interesting).
The EOS M3 (announcement & more) will not be available in the US, only in EU and Asia. The EOS M3 will start shipping April 2015 with a RSP of £599.99/€769.99. Hands-on at Dpreview, Amateur Photographer, specification sheet. Sample pics here (scroll down). EOS M3 article at CPN, and another article at CPN. M3 hands-on in Italian. Many product pictures and size comparison with the EOS M2 at Kakaku (Japanese).
Pre-order the EOS M3 at DigitalRev (ships internationally).

EOS M3,EF-M55-200mm f/4.5-6.3 IS STM,0.125 sec (1/8),f/4.5,ISO6400,0 EV