First Review of Yongnuo's Canon Nifty-Fifty Clone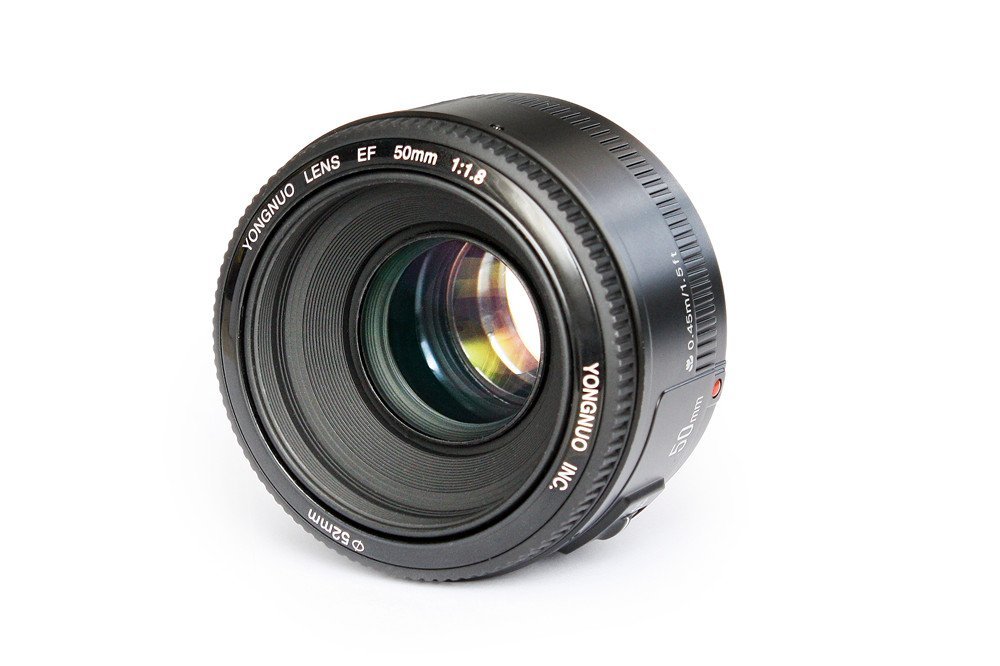 PetaPixel reviewed the Yongnuo YN50mm F1.8, a lens that looks pretty much like Canon's EF 50mm f/1.8 (aka the Nifty-Fifty, one of Canon's best selling budget lenses). The Yongnuo sells for around $40, the Canon for around $100-$125 .
They got two copies of the Yongnuo, one only to be teared apart. The reviewer says:
[he] can confirm, having repaired a dozen or so Canon EF 50mm f/1.8 II lenses, that the internals have significant differences. There are some similarities in the glass elements, but the overall construction is quite different
So it looks "cloned" from the outside, but it is not inside. The reviewer used a Rebel T3i/EOS 600D for the test, and for a good reason since he assumes (correctly, I guess) that this $40 super-budget lens will be used on entry level DSLRs, and not on full-frame, pro-level gear.
The Yongnuo performs on the same level as the Canon:
For AF speed, noise, accuracy, etc, I noticed nothing different between the two at any time
As the reviewer writes in the conclusion, for those who do not want to spend $125 for the Canon EF 50mm f/1.8, the $40 Yongnuo 50mm f/1.8 is a good option. PetaPixel's review comes with sample shots.
The Yongnuo is available on Amazon and eBay. 
Angle Range: Diagonal 46° /Vertical 27° /Level 40°

Lens structure:5 groups 6 slices

Minimum aperture: f/22 /Filter diameter/Number of available:52mm/1

Closest focusing distance: 0.45 meter

Maximum magnification and field of view:0.15×160×240mm (when located to 0.45 meter)