How To Get DxO Optics 8 For Free (limited time offer)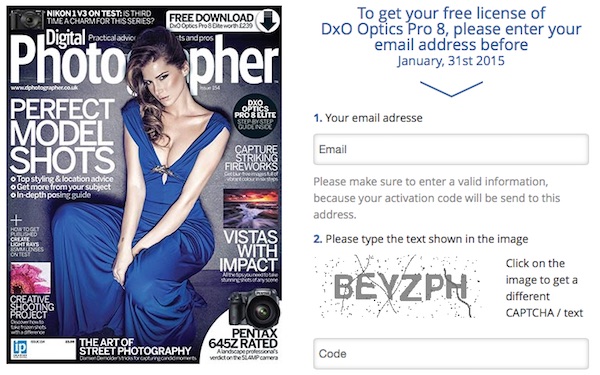 Found via PetaPixel.
For a limited time you can get the full version of DxO Optics 8 free. Yes, totally free. This comes from a partnership between Digital Photographer and DxO, click here to get access to the offer (expires January, 31st 2015).
DxO Optics Pro 8 is not the latest version of the software (version 9 is), never the less we are talking about a recent release of a professional photo editing software.