[iOS] Snapseed (Nik Software) Photo-editing App Went Free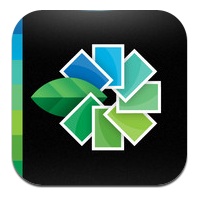 My favorite photo editing app (Snapseed, click here, $3 $5 usually) on the iPad (click here) went free today. No word about how long it will stay free (act quickly!). The app is made by Nik Software, well known for their professional Photoshop plug-ins (Silver Efex Pro and Color Efex Pro, just to name some). The technology used in their desktop products has been implemented in the iOS app, first of all the patented U-point technology. I tried a lot of different photo editing apps on the iPad and this one is my very favorite. It's intuitive to use yet powerful thanks to the U-point technology, which makes a real difference. Various filters are also provided. And it has a great black&white mode. It's a professional tool imo. Best of all: RAW format is supported (and TIFF and clearly JPG). The usual sharing options (FB, Twitter, Instagram etc) are available. If you have an iDevice you really should try out this app. You won't regret it. Works on iPhone, iPod touch and iPad with at least iOS 4.2.
UPDATE (snapseed still free): for a review of snapseed by DPreview click here. They write: In terms of sheer versatility, Snapseed is one of the best photography apps that I've used on any mobile platform, and treads the line between professional and amateur-focussed functionality very well.
[via heise.de]
World-wide iPad3 price check:
America: B&H Photo, Adorama, Amazon USA, Amazon CA, KEH Camera, Canon CA, Canon USA
Europe & UK: Amazon DE, Amazon UK, Wex Photo Video, Park Cameras, Canon DE, Canon UK