Laowa RF 100mm F2.8 APO 2:1 Macro Review (D. Abbott)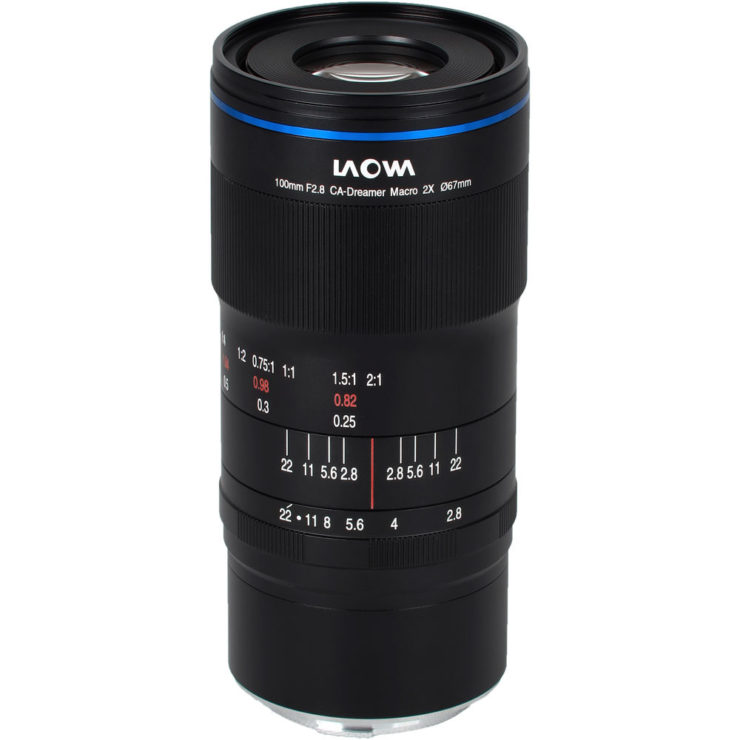 Here is a Laowa RF 100mm F2.8 APO 2:1 Macro review. A third party lens for the EOS R system that seems to be rather interesting, and has an interesting price.
At a glance:
RF-Mount Lens/Full-Frame Format
Aperture Range: f/2.8 to f/22
Two Low Dispersion Elements
Maximum Magnification: 2:1
Minimum Focusing Distance: 9.7″
Manual Focus Design
13-Blade Diaphragm
Dustin Abbott posted his exhaustive Laowa RF 100mm F2.8 APO 2:1 Macro review. He says:
In conclusion, I'm more positive than ever about the Laowa 100mm F2.8 APO 2:1 Macro in the Canon RF mount.  It has the same flaws as before (too short of focus throw, being flare prone), but using the lens on mirrorless really mitigates some of its other shortcomings (manual focus only, no image stabilization) and I'm left with a lens that is generally fun to use and easy to focus.  The punchy colors and images in general remind me of much more expensive APO lenses. When used to its strengths, images from this lens really pop.

And, as a macro lens, it's additional degree of magnification allows you to do things that lesser lenses cannot.  It unlocks an extra level of creativity, and that Apochromatic design allows you to shoot shiny metal textures without fear of chromatic aberrations destroying the image.

[…] This remains as one of Laowa's best value lenses, and is certainly a blast to use on a good mirrorless body.
As usual Dustin Abbott's reviews come with sample images, comparison charts, and all the information you might want to know. Dustin's reviews are what I look for when I am about to purchase new gear. As usual Dustin Abbott also releases a complete video review. See below.
More gear reviews by Dustin Abbott are listed here. You can follow Dustin Abbott on Twitter, YouTube, or on his website.
Laowa RF 100mm F2.8 APO 2:1 Macro :
America: B&H Photo, Adorama, Amazon USA, Amazon Canada, Canon Canada, Canon USA
Europe & UK: Amazon DE, Amazon UK, Amazon IT, Canon IT, WEX Photographic, Canon FR, Canon UK, Canon DE

Venus Optics Laowa 100mm f/2.8 2X Ultra Macro… Overview
Characterized by its close-focusing capabilities and apochromatic design, the Canon RF-mount Laowa 100mm f/2.8 2X Ultra Macro APO from Venus Optics is a unique and versatile short-telephoto prime. Featuring a pair of low dispersion elements, color fringing and chromatic aberrations have been virtually eliminated throughout the focusing range in order to achieve high clarity and color accuracy. The lens's manual focus design also suits its macro capabilities, which permit working with subjects as close as 2:1 with a minimum focusing distance of 9.7″. Additionally, a 13-blade diaphragm contributes to a pleasing bokeh quality.
Telephoto prime is designed for full-frame Canon RF-mount mirrorless cameras.
Featuring an apochromatic designation, this lens uses a pair of low dispersion elements to effectively eliminate chromatic aberrations and color fringing for greater clarity and accurate rendering.
Greater-than-life-size 2:1 maximum magnification pairs with a 9.7″ minimum focusing distance to suit working with close-up subjects.
Manual focus design, along with focus distance and depth of field scales, aids in precise focusing control.
A 13-blade diaphragm contributes to a pleasing bokeh quality.